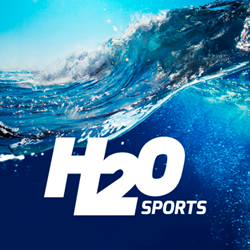 H20 Sports Reviews Their Delivery and Financing Offers
(PRWEB) December 12, 2014
In 2004, a group of passionate water sport professionals founded H2O Sports Ltd in Poole, Dorset. The team are all water sports enthusiasts, with most of them doing this to a professional level. All members of the team are water sports instructors across the board, enabling them to offer first class tuition in a range of water sports.
It was a successful business move going from enthusiasts, to creating a thriving business. Today, the firm runs both a physical and an online shop based in Poole, Dorset. Over the past decade, interest in water sports in the UK has grown drastically. Therefore, for firms like H20 sales of equipment has been a growth area, so much so, that they're now offering 0% finance, over nine months to help more people get into these sports. As a consequence of this great offer, they expect more people in the UK to buy their water sports kit from them.
This customer first approach has enabled H2O Sports to expand rapidly and offer a bigger range of products and grow their customer base fast.Demand from their clients and the expertise of the team that founded the company lead to the firm quickly expanding into other areas. Today, they offer a range tuition packages including windsurfing, wake surfing, water skiing and stand up paddle boarding (SUP) and kitesurfing tuition based in Poole harbour.
Water sports equipment and tuition packages makeideal gifts for anyone with an active or sporty member of the family, so for the H20 sales team Christmas is a busy time. This is especially the case now that the firm is offeringall UK customers free, next day delivery as well as 0% finance.
H20 has seen demand for their private tuition packages including kitesurfing grow fast, almost from day one, and they expect interest in the sport to continue to increase. The firm's range of Kitesurfing packages are proving to be especially popularin the run up until Christmas. Kitesurfing is the perfect water sport for beginners because it is relatively easy to learn. Yet it is still exciting enough for experienced surfers and wind surfers to enjoy too, so the sport has a wide appeal.
The fact that all lessons are held in the sheltered and relatively warm waters of Poole Harbour encourages many to give the sport a go for the first time. Qualified kitesurf instructors teach each class, and there is the opportunity for trainees to achieve a BKSA Level 2 in kitesurfing. Only two people undergo instruction at a time, which ensures a high success rate and ensures the safety of H20 students.
Media Contact Details:
Website: http://www.h2o-sports.co.uk
Company Name: H20 Sports Ltd
Contact No: 01202 733744
Skype: james.mekin.hewitt
Address:
91 Salterns Road,
Poole,
Dorset
BH14 8BL
Social Presence:-
Facebook- https://www.facebook.com/h20sports
Twitter- https://twitter.com/H20SPORTS