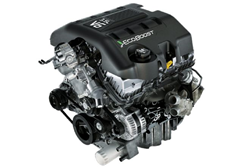 Research for the H22A engines is expected to take less time thanks to our re-programmed computer system that uses simple automaker data to return results to consumers
Oklahoma City, OK (PRWEB) September 29, 2015
The manufacturing of the 2.2L performance motor by Honda in the 1993 lead to the rise in interest for Japanese automobiles in the U.S. market. The JDM Pros is now working towards meeting the demand for imported parts by offering used H22A engines for Prelude and Accord vehicles on its website at http://jdmpros.com/h22a-for-sale.
The used dual overhead cam blocks are offered as 16-valve versions of the VTEC assemblies. The horsepower range is between 185 and 220 depending on the year the block was produced. Consumers who will explore the JDM inventory will not have to use engine block serial codes and instead can use the model year of a Prelude or Accord vehicle.
"Research for the H22A engines is expected to take less time thanks to our re-programmed computer system that uses simple automaker data to return results to consumers," said a seller from the JDM Pros company website.
The four-cylinder units that are now available will be covered with a better warranty package from suppliers fulfilling the orders sourced through the JDMPros.com website. Consumers who do place orders will not have to pay extra for this coverage. A simple activation system for parts warranties will be concluded at order checkout.
"Our used Honda parts inventory that we are presenting on our website has already been cleaned and has been thoroughly tested for consumers," said the seller.
The automated system for parts exploration that has been added to the JDM Pros website is now being updated every four hours from the company warehouse. This new method of keeping stock data updated will help with accuracy for adults who use the company website to find the latest price information.
About JDMPros.com
The JDMPros.com company is a leading source to explore or purchase preowned Japanese car engines on the Internet. The company has one of the biggest components databases of gasoline motor blocks available. The JDMPros.com company helps consumers to benefit from a lower price through its arrangements with imports and other suppliers globally.