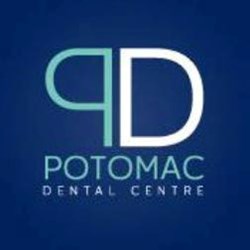 Dr. Everett Eklund, Hagerstown dentist, offers full sedation dentistry, which is a fantastic way for even the most severely dental phobic patient to comfortably endure any dental procedure.
Hagerstown, MD (PRWEB) January 31, 2014
Dr. Everett Eklund of Potomac Dental Centre, now offers a great alternative to all patients in the Frederick and Hagerstown area with dental anxiety or who are otherwise unable to attend to regular dental procedures due to gagging or movement issues.
To many, the anxiety of going to the dentist is overwhelming, and often leads some to put off important dental procedures or even routine preventative care. Dr. Everett Eklund offers full sedation dentistry, which is a fantastic way for even the most severely dental phobic patient to comfortably endure any dental procedure.
Sedation dentistry allows, with the use of medication, patients to safely and fully relax during dental procedures. Sometimes referred to as "sleep dentistry," this safe alternative to traditional dentistry gives many phobic patients access to much needed dental care.
Dr. Everett Eklund is part of a small and esteemed group of cosmetic dentists who offer sedation dentistry, bringing the prospect of dental care to many people in the Hagerstown, Frederick and other Maryland communities who otherwise wouldn't be able to seek traditional dental care.
There are several reasons a patient might choose a sedation dental option. First, many have general anxiety about seeing a dentist and this method offers increased comfort in knowing that there is a non anxiety evoking alternative. Also, several patients suffer from a gag reflex that can prevent them from comfortably withstanding a dental procedure or issues with muscle movement that prevents them from being seated for long periods of time. Sedation dentistry offers a great alternative that allows patients to get the dental care they need without fear of the discomfort gagging can cause.
Sedation dentistry also allows time for the completion of multiple procedures in one visit saving patients time and money.
Sedation dentistry offers a relaxing and non anxiety provoking means of attending to your dental needs, allowing many patients to finally attend to dental issues that in the past, they were not able or willing to resolve. Now, going to the dentist doesn't have to be painful or even scary. It can be as easy as sleeping your way to the smile you've always dreamed of.
To find out more about this and other dental services, Dr. Everett Eklund of the Potomac Dental Centre, welcomes all Hagerstown and Frederick area residents to call for a consultation. Patients can schedule a consultation with Dr. Everett Eklund to discuss the option of sedation dentistry and find out how it can help them improve their dental health. For more information, patients can visit: http://www.potomacdentalcentre.com./contact.html.
About Dr. Everett Eklund:
Dr. Everett Eklund is a resident of Hagerstown, MD and provides an array of services, including the advanced technology of Mini Dental Implants, Invisalign and veneers, among others. He received his D.D.S. degree from Loma Linda University, School of Dentistry, and his Graduate Certificate for Orthodontics from the United States Dental Institute.
To learn more about TAG Business Strategies and the solutions the company can offer, visit http://www.TAGBusinessStrategies.com.