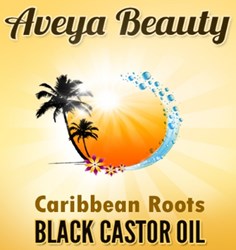 It made my normally damaged split ends look healthy, and my hair looks and feels absolutely silky
Miami, FL (PRWEB) September 25, 2013
Aveya Beauty Black Castor Oil, a natural product that can help with hair growth on the skin, scalp, eyebrows and eyelashes, has recently achieved Best Seller status on Amazon.
The product's Haitian ingredients include naturally-occurring Omega 3 fatty acids, and vitamins D and C—all of which may help with hair growth. For people who are interested in knowing how to grow hair faster, Aveya Beauty Black Castor Oil can help give them the healthy and lustrous hair they are looking for.
Unlike other hair growth products that may contain potentially unsafe ingredients, Aveya Beauty Black Castor Oil is made from all natural and unrefined castor beans, which are manually roasted and then ground. As an article on the company's website explained, the Black Castor Oil's hair growth vitamins and ability to help to increase blood flow to the scalp work together to help promote hair growth.
"Interest in the use of Black Castor Oil as a safe, effective and inexpensive hair treatment surged after a popular Definitive Brow and Eye Expert appeared in a well known magazine and she described the treatment, (not mentioning a specific brand), as a 'Fast Track… growth,'" the article noted, adding that other similar reviews have found that Black Castor Oil can not only make hair grow, but it is also a much more affordable and all-natural alternative to Rogaine or Latisse.
Anybody who would like to learn more about Aveya Beauty's Black Castor Oil is welcome to visit either the company's website or the Amazon page at any time; there, they can read more about the product and how it may help to regrow hair. Each bottle should last for 3 to 6 months, and each serving costs just about 28 cents—which is typically far less than what someone would pay for hair regrowth medication.
The product page on Amazon also includes many positive reviews of the oil; for example, a customer named Kelly Brown wrote that she noticed definite results after using the product only once.
"It made my normally damaged split ends look healthy, and my hair looks and feels absolutely silky," she wrote. "I can't wait to see what a few months of using it will do."
About Aveya Beauty:
Aveya Beauty creates high quality premium beauty products that are designed to not only maximize beauty but to also maximize everybody's confidence and belief. The company's unique formulations have been used by professionals and customers around the world and are now available to their customers as part of the Aveya Beauty Professional collections, which has helped them stay in Amazon bestseller's rankings. For more information, please visit http://naturalhairgrowthtreatment.com/.