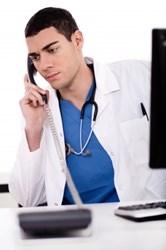 The over the counter solutions now total into the hundreds in the U.S.
Albany, New York (PRWEB) August 12, 2013
Treating common disorders with over the counter products is big business for some pharmaceutical companies. The iNewsReel.com company has closely examined the hair loss over the counter treatments available and published its findings for men at http://www.inewsreel.com/2013/08/11/hair-loss-treatments-helping-to-regrow-lost-hair.
"Our close examinations have revealed some startling facts about the hair care products industry," said Shane Geary, contributor to the iNews Reel company.
Most medical journals published in the hair loss industry reveal that hair loss can usually begin at age 18 and peak at age 35 for men.
Men who have higher testosterone levels can experience loss of follicles after age 35 and the progression of hair loss depends on the cause, according to the information published on the iNewsReel.com website.
The over the counter solutions now total into the hundreds in the U.S. Many companies are now adding approved ingredients into topical products like shampoos or sprays to stimulate the hair regrowth in men. While these are found to be accurate, the results can vary for men who use these products, according to the examination published online.
"Topical solutions can be purchased at reduced prices from some online companies compared to thousands of dollars for a restoration treatment," Geary added.
Men who are interested in learning more about topical over the counter products that are not always sold in retail stores could benefit from accessing this information online at the http://www.inewsreel.com website.
About iNewsReel.com
The iNewsReel.com company specializes in printing unique and original news stories that are usually not published in mainstream publications. A team of research personnel contributes to the daily writing and syndicating of company provided stories, articles and posts online. The iNewsReel.com company frequently keeps up with industry news in all areas of the United States to provide accurate and timely information to men and women who prefer to read news from more than one location in the U.S.