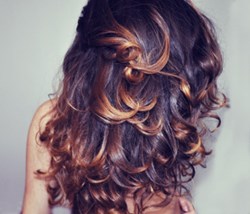 Augusta, GA (PRWEB) November 08, 2013
Summertime can often cause hair to become dry and damaged, with the combination of heat and humidity, as well as salt water and chlorine from swimming. Ambience Hair Color Studio has conditioning treatments to help reverse the damage.
Ambience's conditioning treatments will help restore moisture to hair, as well as giving it lots of volume for the fall season. Products such as Keune root volumizer will help to achieve this. Fall typically sees warmer tones and highlights also, and Ambience has it covered there, too, with colors such as a darker-toned ombre. Specifically designed to manage color-treated hair, Pureology's volume shampoo to cleanse the scalp is available at Ambience, who carry a full line of Keune and Pureology products. They also carry ToccoMagico and Marcia Teixeira products.
Ambience Hair Color Studio is located at 202 Hudson Trace in Augusta. Hours of operation are from 8 a.m. to 5 p.m. Monday through Thursday, and 7:30 a.m. to 5 p.m. Friday. They are also open by appointment only on Saturday. For a full list of services as well as pricing, visit their website at http://www.ambiencehaircolor.com. Call 706-733-2220 to schedule an appointment.
<br>About the company:<br>
Ambience Hair Color Studio is dedicated to service and value. Their staff sincerely enjoys what they do and it's reflected in the smiles and repeat business of all their clients. Ambience Hair Color Studio is the home of the only American Board Certified Haircolorists (ABCH) in the CSRA. Currently, there are less than 1,700 ABCH in the entire USA. Ambience is a hair salon that specializes in hair color, including, but not limited to, one-step process, color with highlights, partial highlights, highlights with full color and color correction. Ambience also offers hair cutting, hair textures, special event styles, Keratin treatments, and Brazilian Blowouts.