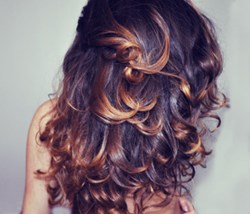 Augusta, GA (PRWEB) December 18, 2013
Ambience Hair Color Studio in Augusta recently announced that it has become the second full American Board Certified hair salon in the State of Georgia. Ambience is now the only salon in Augusta with American Board Certified haircolorists.
Victoria Doucet recently passed the American Board of Certified Haircolorists exam, meaning that each member of the Ambience team is now fully American Board Certified. They are the second salon in Georgia to accomplish this feat. Board Certified Haircolorists are recognized as experts in their field. Those who take the certification exam are tested to show they have the skills and ability to excel in a professional manner and meet the strict guidelines set forth by the ABCH.
The team at Ambience Hair Color Studio has been busy as of late as they have been seeing lots of volume from those who are requesting new styles for fall and winter. Among the more common styles being requested are darker-toned ombres, warm tones and highlights. Ambience stylists have also been busy with conditioning treatments due to the damage caused to hair by the warm summer weather.
Also in style this fall and winter is Purology volume shampoo treatment to cleanse the scalp and Keune root volumizer.
Ambience delivers a quintessential salon experience for clients by training and certifying its professional staff under the guidelines of the ABCH and by using only the finest products. Find out more about Ambience by calling 706-733-2220 or by visiting http://ambiencehaircolor.com.
About the company:
Ambience Hair Color Studio is dedicated to service and value. Their staff sincerely enjoys what they do and it's reflected in the smiles and repeat business of all their clients. Ambience Hair Color Studio is the home of the only American Board Certified Haircolorists (ABCH) in the CSRA. Currently, there are less than 1,700 ABCH in the entire USA. Ambience is a hair salon that specializes in hair coloring, including, but not limited to, one-step process, color with highlights, partial highlights, highlights with full color and color correction. Ambience also offers hair cutting, hair textures, special event styles, Keratin treatments and Brazilian Blowouts.