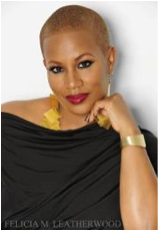 [Hairfinity] has a proven track record for providing women with natural hair care solutions so it's an ideal collaboration.
New York, NY (PRWEB) August 28, 2013
Hairfinity®, the popular hair growth vitamin supplement by Brock Beauty Inc., presents the Let Your Hair Down EXPO!, New York City's largest natural hair care event. The EXPO brings together savvy naturalistas, stylists and bloggers to share best practices for natural hair care, fashion and networking opportunities. More than 4,000 participants are expected to convene at SIR Stage37 to learn about hair, health and beauty on Saturday, September 14, 2013 from noon - 6 p.m. Following the event, an after party is scheduled at the same location from 8 p.m. - 10:30 p.m.
Attracting more than 2,500 attendees in 2012, pioneers in the natural hair community, Jenell Stewart, founder of the popular natural hair care site KinkyCurlyCoilyMe! and Christina Brown, founder of fashion and beauty site, LoveBrownSugar, will serve as co-hosts this year.
In addition, a series of panels and workshops will be offered to attendees - celebrity natural hairstylist, Felicia Leatherwood will lead two seminars demonstrating proper natural hair care techniques and beauty regimens.
Attendees will also have the opportunity to participate in a meet-and-greet with actress/comedian Kim Coles at the Hairfinity booth, along with the chance to win product giveaways throughout the day.
"This event is about more than hair. It's about giving people a chance to be a part of the economy," says Candace Kelley, creator of Let Your Hair Down EXPO! "This is a field dominated by natural hair product lines created by African-American women, and we are now finding that larger brands are jumping on the bandwagon to attract this growing and devoted community. Black women are now coveted consumers."
Added Stewart, "We are so excited that Hairfinity partnered with Candace for this event, as the product is a leader in its field. The brand has a proven track record for providing women with natural hair care solutions so it's an ideal collaboration."
Last year, the EXPO featured sold-out workshops discussing topics ranging from how to care for your child's hair to making healthy smoothies. This year, the EXPO caps off New York Fashion Week and will feature designers who have made their mark on the industry.
The natural hair community has been significantly growing over the past five years. Women are increasingly abandoning the ritual of chemically straightening their hair and adopting natural methods and styles. According to the Mintel, a consumer spending and market research firm, the number of Black women who do not use products to chemically relax or straighten their hair jumped to 36% in 2011, up from 26% in 2010. Meanwhile, sales of relaxer kits dropped by 17% between 2006 and 2011, according to the same report.
Visit the Let Your Hair Down Expo! website for more information about the event - including exhibitor and speaking opportunities.
About Brock Beauty
Brock Beauty, Inc. is an innovative natural hair and skin care company committed to delivering lasting results and affordable, healthy solutions to enhance and preserve your natural beauty. Founded in 2004, Brock Beauty has created advanced natural formulas for hair and skin care, with a special emphasis on growth and maintenance, that can be found in their popular line of products including: Hairfinity ®, Essentious ®, Dermera®, Dermera Glow® and Infinite Lash®.
About Hairfinity
Hairfinity® is Brock Beauty's best-selling product, and is a nutritional supplement that contains essential nutrients for healthy hair. This potent and effective formula contains Vitamins Ac, C, and D, a B-Vitamin Complex, Biotin, MSM, and more. Two capsules are taken per day, and each bottle contains a one month supply. Hairfinity vitamins can help your achieve longer, stronger, healthier looking hair. Results can be seen in as little as one month.