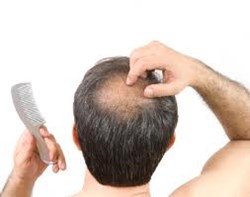 Hair loss can be very traumatic to a man or woman and ultimately decrease their self esteem and confidence.
Memphis, Tennessee (PRWEB) August 27, 2013
NuBody Concepts of Memphis now offers $200.00 off hair restoration at their Memphis hair replacement office located at 2589 Appling Road, Suite 102 in Memphis, Tennessee 38133.
Men and women can take advantage of this special savings when they book their appointment by calling 901-969-3700 and mentioning promo code SUMMER HAIR.
"There is no reason for men and women to suffer from hair loss. Our no scar, no scalpel hair restoration process gives patients a thick, natural looking head of hair. We use the NeoGraft procedure to restore hair. We have treated a number of patients for hair loss and it's amazing the change in their attitude and improvement in self confidence after the hair replacement process. With the NeoGraft procedure, our cosmetic doctors are able to add hair where loss has occurred without the use of a scalpel and stitches afterwards," says Trey Emerson, cosmetic doctor at NuBody Concepts in Memphis, TN.
Emerson adds: "Hair loss can be very traumatic to a man or woman and ultimately decrease their self esteem and confidence. People often feel older when they start to lose their hair, they feel aged. There are many over the counter products on the market to slow the hair loss process, however, they only work if you continually use them. For many people, this becomes a hassle and over time, they stop and the hair loss progresses. With the NeoGraft procedure, we transfer your healthy, natural hair from one part of your scalp to a different location through hair grafts. There is no incision, scalpel or sutures needed. With the NeoGraft process, there is no long recovery time."
NuBody Concepts uses the NeoGraft procedure for its minimally invasive and automated hair transplant process. This procedure uses a controlled pneumatic pressure to slide out the hair follicles smoothly and uniformly, so there is no pulling or twisting as done with other hair replacement procedures. When the hair follicles are twisted or pulled, they can be damaged. Other cosmetic doctors often will use forceps when removing the hair follicles. This poses a greater risk of damage to the follicles.
With other methods of hair restoration, the risk of uneven hair implementation increases where patients have an uneven look between the restoration area and the rest of their head. An uneven look is often the result of using forceps in the hair transplant process. The NeoGraft pneumatic pressure process extracts the hair graft in an even format and implants it into the donor site with the exact depth leaving a smooth recipient surface and preventing any exposed hair follicles.
"The NeoGraft process is state of the art as it uses positive and negative pneumatic pressure to extract and implant hair follicles into the donation sites. No other hair restoration procedure offers this type of safe and sterile process. The hair follicles are kept moist with a sterile saline during the harvesting process until they are ready for implantation. There is minimal discomfort for the patient, no incision and no sutures are needed with the NeoGraft procedure. The process most patients are familiar with is the strip harvesting method. This process does require the use of a scalpel and incision which can be quite large depending on the size of the implementation site. We are excited to offer the NeoGraft procedure for hair loss. Patients are less anxious when they find out there is no scalpel involved," explains Emerson.
NuBody Concepts is a cosmetic and plastic surgery center is Memphis Tennessee that offers a variety of body enhancing procedures for men and women. Patients flock to NuBody Concepts for AquaLipo, NaturalFill for the Breast and Buttocks, WaveSculpt body sculpting, NaturalFill for the hands, Botox, NaturalFill for the face, DOT Therapy and now NeoGraft for hair replacement.
Men and women interested in the NeoGraft hair transplant offer are asked to call NuBody Concepts in Memphis at 901-969-3700 and mention promo code SUMMER HAIR or schedule an appointment online. For more information on the many body enhancement procedures offered at NuBody Concepts or to schedule a free consultation, call their Memphis office or visit online at either nubodyconcepts.com or memphishairdoctor.com.