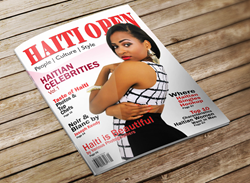 Trying to Share the Richness of Haiti
North Miami, FL (PRWEB) February 26, 2015
10,000 copies will be given away for free to anyone attending the Haitian Compas Festival at the Sun Life Stadium, and are over the age of 18 with a ticket purchased through the HaitiOpen.com website. The festival happens once a year, around Haitian Flag Day on May 18, and averages 20,000+ attendees that are from South Florida and major Haitian populated cities in the US.
All the popular Haitian artists and bands are scheduled to perform their latest and hottest songs, and local Haitian restaurants will have food and cool beverages available to serve all day long.
Haiti Open Magazine gives sponsors a special opportunity to tap into a not-so-easy to reach "niche market" during a time of celebration. Everyone attending the festival will have something to talk about throughout the weekend and beyond. There may be a lot of magazines for the mainstream market, but none particularly aimed at Haitians. No other Haitian-related magazines or newspapers have this volume of proven circulation in South Florida.
Contact person: Jean Alfred Delva, Founder
E-mail: info(at)haitiopen(dot)com
Local number: 305.842.3555
Toll-free: 1.800.Haiti-1-3
Website: http://www.HaitiOpen.com
Address: 12864 Biscayne Blvd #298, North Miami, FL 33181