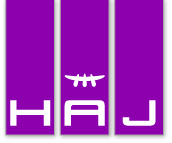 Atlanta, GA (PRWEB) March 06, 2014
Haj Gueye is recognized across the world for his exquisite custom-made and tailored garments as well as his extensive knowledge about fashion trends, and assisting clients in creating a personal brand image. La Maison de HAJ is proud to announce that it will exhibiting several different looks at the "Legends of Fashion" Saluting Our Icons" fashion show scholarship fundraiser on Saturday, March 8. The National Coalition of 100 Black Women, Inc's MECCA Chapter at the Atlanta City Hall Atrium, will host the show.
More than 50 models will walk down the runway wearing designs from prominent African-American designers in the industry.
"I am extremely excited to be a part of this charitable event that will benefit efforts to educate young women," Haj Gueye said about the fashion show.
Proceeds from the show will be donated to the Little Ladies of Mecca Scholarship Fund, which offers mentoring and educational programs that have been created to empower young women to reach their full potential.
Haj Gueye's spring collection will make an appearance on the runway this upcoming weekend. Vibrant and beautiful colors pair with elegant patterns to create a fresh look for this upcoming season. La Maison de HAJ focuses on the quality of garment that the company produces in order to fit clients perfectly. La Maison de HAJ believes that the clothing people wear is not just their style; it is also their individual character. By creating unique and tailor-made clothing that reflects the individual's personality, these beautiful pieces have allowed some of the most influential people on the planet to reach their full potential.
In addition to donating these looks to the Little Ladies of Mecca, Haj Gueye also donates clothing to his home country of Senegal in Africa. When the designer and fashion educator does a closet analysis for a client, he asks for them to donate their unwanted and unused clothes to go to underprivileged teens that are about to graduate for a discount on his services. This way, these children have the professional attire they need in order to look for a job and achieve their career goals.
Gueye's mission is to represent the collective legacies of the men and women that he designs for, whose greatness is reflected in their wardrobe. For more information about Haj Gueye's clothing and fashion education resources, visit http://www.hajdesigns.com.
******
HAJ Designs
Phone: (773) 278-1334
info(at)hajdesigns(dot)com