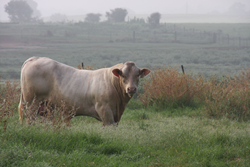 The wealth of expertise and professionalism in these individuals is unmatched by any organization in the country.
Eaton, CO (PRWEB) February 24, 2015
Hall and Hall, the leading full-service national rural real estate and auction firm in the country, has expanded its auction affiliations to include three additional leading auctioneers from different corners of the US. This endeavor is the latest action in Hall and Hall's nationwide expansion plan. For more information, visit http://hallhall.com/ or call 800-829-8747.
Spanky Assiter, CAI with Canyon, TX based Assiter Auctioneers, is one of the most successful auctioneers in the world. He brings with him not only extensive knowledge and history of the auction business but also a sincere passion for the auction method of marketing. Assiter is Vice President and a Hall of Fame member of the National Auctioneers Association. He is best known as The Official Auctioneer of Barrett-Jackson's internationally televised collector car auctions, and has sold hundreds of millions of dollars in assets around the world.
"We have been working together for a long time, but I am looking forward to making our affiliation official and the expanded promotional opportunities it will bring to both companies' clients", said Assiter.
Harold Musser, CAI of Musser Bros. Auction and Real Estate of Cody, WY, has lived and breathed the auction industry for his entire life and has served as a Director of the National Auctioneers Association. Musser's professionalism and experience have been a welcome addition to previous Hall and Hall farm and ranch auctions. These qualities add well to Hall and Hall's auction team and provide the high level of service to which Hall and Hall clients have become accustomed.
Bill Sheridan has been a member of the Hall and Hall's team from the beginning having already been behind the microphone at several Hall and Hall farm and ranch auctions, including the $46 million Hager auction in Western Kansas. Sheridan runs his company, Sheridan Realty and Auction, out of Mason, MI and is highly respected in the industry having been past President of the National Auctioneers Association and active in countless organizations. He was recently inducted into the National Auctioneers Association Hall of Fame.
"The respect Bill has within the auction industry is unmatched which makes his affiliation with Hall and Hall a win-win," said Scott Shuman of Hall and Hall Auctions.
Along with previously announced affiliations with Joseph Mast, John Nicholls and their associates, Hall and Hall Auction Affiliates have combined to win eight world championships, countless State titles and other marketing awards.
"The wealth of expertise and professionalism in these individuals is unmatched by any organization in the country," said Shuman. "We are honored to have them on our team that now covers the entire U.S."
About Hall and Hall:
Hall and Hall is a full service rural real estate firm providing farm and ranch brokerage, auctions, loans, appraisals, and resource management services. A unique partnership between its twelve offices and multiple affiliates ensures that the client receives local knowledge and personal service as well as the international perspective needed to make informed acquisition and management decisions.