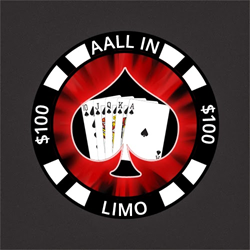 We guarantee our customers a unique and fun Halloween day. - Mike Reifeiss, owner of Aall In Limo & Party Bus
San Diego, CA (PRWEB) October 21, 2014
San Diego limousine company, Aall In Limo & Party Bus offers "haunted wine tours" throughout Halloween month.
Starting with the 31th of October, Mike Reifess, owner and operator at Aall In Limo & Party Bus and his team are ready to take you on elegant and scary Temecula wine tours. Customers are free to choose the wineries they wish to visit as well as the decoration of the chosen limousine.
Aall In Limo & Party Bus has 3 Halloween limo themes for customers to chose from: the Skeleton theme, the Vampire theme and a softer general Halloween theme.
"Halloween is extremely popular at wineries in Temecula, probably because it is around harvest time. We looked up the scariest, hottest events available for the Halloween weekend and we guarantee our customers a unique and fun Halloween day." – says Mike Reifeiss.
Aall In Limo & Party Bus' partner winery, Danza Del Sol, on Friday October 31 hosts the Danza de la Muerte´e Halloween Party and Aall In Limo & Party Bus is happy to be your designated driver for this event.
Other wineries offering exciting Halloween events are: South Coast Winery with the Haunted Wine Tours available on Halloween Weekend and Lorimar Winery with the Night of the Living Wine-O's, on the 31th of October.
These events take up several hours so you are free to choose one winery for your custom Halloween Wine Tour and attend the full event or get a sneak peak from the Halloween events in Temecula Wineries.
To book a Custom Halloween Wine Tour with Aall In Limo & Party Bus call 858-336-1894.
About Aall In Limo & Party Bus
Aall In Limo & Party Bus is an award winning limo and party bus company in San Diego specializing in professional customer service at affordable rates. Aall In Limo & Party Bus provides high quality transportation services with limousines and limousine bus throughout San Diego County. Services include wine tasting tours in Temecula, brewery tours in San Diego and transportation to special events.
# # #