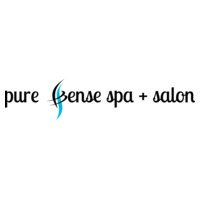 HAMILTON, Ontario (PRWEB) June 23, 2022
Pure Sense Spa and Salon, renowned for its beautiful, tranquil setting and luxury services, has expanded product offerings to include their own all natural, organic solutions. All Pure Sense Spa Skincare products are created in line with the Spa's core mission – purifying the five senses.
What makes Pure Sense Spa's products stand out from the crowd is their ingredients. Pure Sense Spa's ingredient lists are simple; there are no pore-clogging solutions, additives or chemicals. All Pure Sense products are formulated from natural, organic ingredients and use eco-friendly packaging to minimize environmental impact.
Facial scrubs, exfoliants, cleaners, toners, and moisturizers are available in three unique varieties: Papaya, Tea Tree and Citrus. The Papaya line is a high in Vitamin C and antioxidants, providing a soothing, calming effect. The Tea Tree line includes anti-inflammatory and anti-bacterial properties offering a balanced, healing effect. The Citrus line is infused with essential oils providing a purifying, brightening effect. There is a Pure Sense Spa product for every need, taste or desire.
With so many options, it is easy to become overwhelmed. The team at Pure Sense Spa offers extensive support to clients, including a unique Shop With An Expert service to help customers choose the best products for their specific skin, hair and body needs. Customers can consult with an expert Aesthetician undergo a skin analysis to determine skin type, get a recommended product list, as well as discuss optimal home care routines. A follow-up consultation is also available to discuss any concerns and ensure that customers are happy with their products.
Pure Sense Spa and Salon continues to impress the industry with their luxury setting, extensive services and growing product lines.
More About Pure Sense Spa and Salon:
Founded in 2018, Pure Sense Spa and Salon delights the senses and soothes the soul.
Services include Facials, Massages, Nail Salon, Laser Hair Removal, and Hair Treatments. Upon arriving at the beautiful 5500 sq. ft. spa and salon, a space specifically designed to soothe the senses, customers are met by expert staff, whisked away to start their spa experience and immerse themselves in a state of relaxation. Every detail is managed by diligent staff so that customers can simply relax and enjoy their experience.