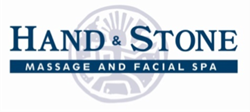 Hamilton, NJ (PRWEB) October 28, 2015
Hand & Stone Massage and Facial Spa ("Hand & Stone"), the nation's fastest growing massage and skin care franchise, is separating itself from the pack by entering into a new partnership with Carli Lloyd. The brand's partnership with the soccer superstar will extend through 2017.
"We are extremely excited to have Carli on our team," said Todd Leff, president and CEO of Hand & Stone. "She has dedicated herself to promoting a healthy lifestyle and regular massage is an important part of her training. Carli has also been a member with Hand & Stone for since 2012 and had used her membership throughout the country. "
Lloyd is a soccer midfielder who currently plays for the Houston Dash in the National Women's Soccer League (NWSL) and the United States women's national soccer team. She is a FIFA Women's World Cup winner and two-time Olympic gold medalist. Lloyd scored the gold medal-winning goals in the finals of the 2008 Summer Olympics, the 2012 Summer Olympics, and the 2015 FIFA Women's World Cup where she was awarded the Golden Ball as the best player. She's currently competing on the US Women's Soccer Team Victory Tour and is expected to be a standout for the U.S. team in the upcoming 2016 Summer Olympics.
"I'm so excited to be partnering with Hand & Stone," Lloyd said. "I believe firmly that they are the best massage and facial spa franchise in the country. Massage is a very important part of my training and I try to get massages at least twice each week so that I can perform at the highest level." Lloyd will be featured in new Hand and Stone advertising, supporting social media efforts and will make limited personal appearances for the Company.
Hand & Stone is projected to surpass $188 million in system wide sales for the year, up from $125 million in 2014, fueled by strong comparable store sales and new unit growth. In 2014 the Hand & Stone system achieved another year of 25% comparable store growth, the fourth straight year of comparable sales growth in excess of 20%.
Hand & Stone has grown quickly beyond its East Coast strongholds and now has over 250 locations in the U.S. and Canada. The Company expects to open another 60 locations in 2016.
Leff attributes the rapid expansion to Hand & Stone's emphasis on customer service, as well as its affordable month-to-month Lifestyle Program, which gives clients the ability to add regular massages to their monthly routine at a price that matches their budget.
"Before Hand & Stone made inroads into offering spa services to the middle market, many people perceived the services we provide as an indulgence," Leff said. "Now that we offer the same therapeutic services that customers received at day spas, at a far lower cost – made more convenient – our customers can see for themselves, like Carli has found, the benefits that adding a regular massage or facials to their health and wellness regimen."
Hand & Stone's Founder, John Marco, launched the brand in 2004 with a mission to bring massage therapy and quality facial services to the masses, affordably and conveniently. Using technological innovation, a high-quality guest experience, and strong partnerships like the one with Lloyd, the brand is perfectly poised for even more rapid growth through the end of the year and into 2016.
"We have proven that our model is extremely effective for both our owners and guests of the spas," said Leff. "With strategic partners like Carli, I'm confident we can take our growth to the next level."
ABOUT HAND & STONE
Hand & Stone is a 250 unit massage and facial spa chain with a mission to bring massage and facial services to the masses. Launched in 2004 by a passionate physical therapist, John Marco and now led by franchise veteran Todd Leff, Hand & Stone now has locations in 26 states and Canada. For more information on Hand & Stone, visit http://www.handandstone.com.
###