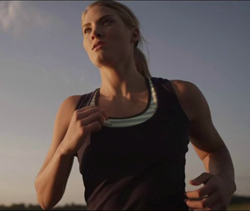 "Hand Crank Films rocked this project!"
Seattle, WA (PRWEB) August 07, 2013
Hand Crank Films in association with client Superfeet has just released a short film titled 'Untold Possibilities'. The film highlights Superfeet Premium Insoles in a variety of settings, and points to the company's groundbreaking innovations in podiatric medicine, foot support, and enabling human potential to achieve more from life.
Experience the film here: http://www.handcrankfilms.com/superfeet-new-vid-launch/.
"We brought in Hand Crank Films because we wanted to connect with audiences in a way that really reflects our new brand," says Brent McCoy, Creative Director at Superfeet. "They told our story in a powerful way and created a film that really hit the mark. The piece will be used as a cornerstone in our sales and marketing efforts across our website, at trade shows like Outdoor Retailer, and in our social media efforts. We're excited to roll it out!"
The video is a culmination of a year-long re-branding effort by Superfeet, which includes a new logo, messaging, and website – all of which launched at this year's pre-eminent market trade show Outdoor Retailer, with over 27,000 people in attendance.
"Working with Superfeet has always been really gratifying because they get the value of a good story," says director Chris Koser. "With this piece, there was a distinct focus on "the ground" beneath our feet and the challenge for me was to capture the look and feel of physical exertion, long days and good ol' fashioned hard work that symbolizes the Superfeet brand."
Experience the film here: http://www.handcrankfilms.com/superfeet-new-vid-launch/.
To visit the new Superfeet website, visit http://www.superfeet.com.
About Hand Crank Films
Hand Crank Films is a Seattle video and film production company that was started in 2005 and has produced a variety of commercials, corporate videos, and feature films. With offices also in Bellingham and Washington D.C., the company has won 3 ADDY Awards, 6 Telly Awards, a Cine Golden Eagle, and a Golden Mercury Award for Documentary Excellence. Clients include the Bill and Melinda Gates Foundation, Peacehealth Medical Group, Catholic Health Initiatives, Kona Bicycles, Outdoor Research, Superfeet, JayRay Communications, Colehour + Cohen, and others.
Got a Story to Tell? Contact Chris Donaldson at chrisd(at)handcrankfilms(dot)com or 360.383.6376.