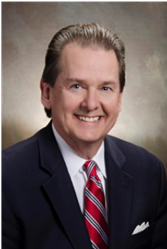 Handy Seafood has all of the key components, and I look forward to working with the Handy team.
SALISBURY, Md. (PRWEB) March 15, 2019
Handy Seafood Incorporated, a family-owned company with 125 years of quality seafood processing, welcomes Dave Pearce as Executive Vice President. In his new role, Pearce joins the executive leadership at Handy Seafood.
Dave is an industry veteran who most recently worked at Tampa Maid Foods where he served as President and CEO. He also served as chairman of the National Fisheries Institute (NFI) in 2017.
"Dave is a proven leader with industry experience, and he will be pivotal in accelerating our growth in the future" said Todd Conway, Handy Seafood's chief executive officer.
"I'm thrilled to join the Handy Seafood team as the company celebrates 125 years as a trusted brand," said Dave Pearce. "Handy Seafood has all of the key components, and I look forward to working with the Handy team."
Handy Seafood is a family-owned company with over 125 years of quality seafood processing. Products include soft shell crabs, crab meat, crab cakes, seafood specialty items, oysters and grouper. http://www.handyseafood.com