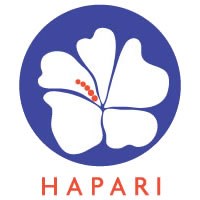 Scottsdale, AZ (PRWEB) January 16, 2014
Following the icy winds and snowstorms that recently whipped across the US, a new giveaway from Hapari Swimwear is certain to warm a few hearts and hands. In coordination with the release of its new Tahiti Collection, the Utah-based swimwear brand will be giving away a seven-day/six-night trip for two to Tahiti (including the cost of lodging and airfare) to one grand prize winner, as well as $500 and $250 Hapari gift cards to second and third-place winners, respectively.
The contest is now open and will close on February 12th. All are eligible to participate, as long as they are fans of Hapari on Facebook (they have 'liked' Hapari's company page) and have followed the contest entry instructions accessible from the company's Facebook page.
Those who wish to increase their chances of winning may also share about the contest with their friends on Facebook—in return, they will receive an additional entry to the contest for each friend they refer.
As a brand, Hapari has long put its relationship with fans first, and this giveaway is no exception. From its commitment to providing excellent customer service to its curve-friendly swimwear designs, Hapari seeks to make its customers comfortable—in this case, that means sending one on the getaway of a lifetime.
Those who wish to participate in the giveaway can visit Hapari's Facebook page and click on the Tahiti Trip Giveaway button, or find more information about the contest on Hapari.com.
--
About Hapari International, LLC : Hapari Swimwear, with offices in Arizona and Utah, is in its eighth year of business selling swimwear for the everyday woman. Hapari is an international designer and branded manufacturer of swimwear. Hapari focuses on selling fashionable and trendy tankinis and bikinis for women of all sizes. In addition to its online store, Hapari has retail locations in Kaysville and American Fork, Utah. They will be opening retail locations in the Phoenix and Scottsdale, Arizona areas for spring 2014.