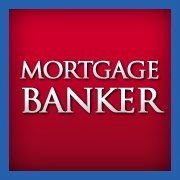 Hard money loans are available through our hard money lenders for asset based investments
(PRWEB) August 07, 2014
AnikimCreditcorp.com works with the top hard money lenders that offer asset-based lending to investors looking for funding on residential and commercial investment deals. They just released a new YouTube video explaining all the details. Their hard money lenders offer these loans for individuals or investors that are looking for long term investments, or rehab deals. If someone needs money the fast and easy way with an asset-based loan, then these lenders may be the right place. Their hard money lenders focus on the value of the collateral property rather than the borrower's ability to repay based on their own personal income or assets, which is the norm with traditional lenders. They fund deals that do not conform to bank standards such as verification of borrower's income, assets, or even credit score. The firm's lenders have the knowledge and capital needed so individuals and investors can confidently make offers on real estate deals. To get started just call, or visit http://www.kevinleonardmortgageexpert.com/hard-money-loans/ and be on the way to getting a deal funded.
The reason they call hard money loans "hard" is because lending is based on assets/property as opposed to the borrower's credit or income. There are higher interest rates on these types of loans because of the elevated risk for the lender. These types of loans often have higher points and fees associated with loan product as opposed to a conventional loan. There can also be third party fees involved, such as escrow fees, title insurance fees and account servicing fees. A Hard money loan is generally used as a bridge to allow an individual or property for an investment or rehab. It is generally a short to medium term solution, up to 5 years, and it is used for all types of real estate. To find out more about residential hard money lenders and how the whole process works call 877-889-7474
The mortgage consulting and real estate firm helps ensure that the clients find them, and that they are completely knowledgeable to "what is a hard money loan". The real estate firm works on making all their services easy, and conveniently accessible to the borrowers. The company posts marketing videos on multiple websites, social media forums, video sharing networks, and real estate databases to help the borrowers with finding capable residential hard money lenders. The company is also always searching for those looking for mortgage net branch opportunities everywhere in the country to partner them with the lender. The real estate and mortgage consulting firm continues its expansion online, and throughout the real estate industry looking for top loan originators.
About the company: AnikimCreditCorp.com was started after the mortgage crisis to help struggling loan officers and net branches find mortgage banks that were able to sustain through the tough times. Former founder of a large lending platform Kevin Leonard has many relationships with lenders and brokers throughout the county, and helps place mortgage loan officers with jobs and net branch opportunities. The company also helps connect some of their banker clients with scratch and dent loan buyers to help clear warehouse lines.
Contact: Mason Baxter
Phone: 877-889-7474