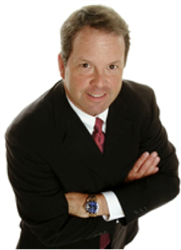 Within just a few days, I received several responses over the phone and had a new private lender willing to invest $200,000.
Campbell, NY (PRWEB) November 26, 2013
For real estate investors, the ability to access inexpensive and quick funding for their deals is of paramount importance. Of all the options available to most investors for finding bank loans, hard money lenders, and private lenders, one just got much easier to access.
PrivateLenderDataFeed.com is announcing it's brand-new service, which allows investors from all over the country to access a database of new, known private lenders that have displayed a willingness to make private loans on real estate deals.
This new service will save investors a considerable amount of time, effort, and expense when it comes to finding private lenders for their real estate business. Traditionally when investors look for private lenders to add to their portfolio they start with family and friends or with blanketed general marketing. Now with this all-new Private Lender Data Feed, investors can simply login to a web based platform and access a constantly updated list of thousands of private lenders all across the country who have, by public record, proven their willingness to loan privately on a property.
The owner and creator of PrivateLenderDataFeed.com, Cameron Dunlap, say's "I've been an investor for more than 20 years and originally built the Private Lender Data Feed for myself. It gave me the ability to access all the private lenders around the country that had already proven to be in the business of lending money on real estate deals".
According to Dunlap, the fact that the Private Lender Data Feed is able to only pull information on lenders who have already lent money on real estate makes sit invaluable. Investors who find private lenders using the data feed service no longer have to sell private lenders on the idea of loaning money on real estate.
Recent PrivateLenderDataFeed.com user Jim Zaspel had this to say, "I logged into my account, and then with just a few clicks of my mouse (literally less than 4 minutes) using the integrated 'Mail Manager' I ordered a few hundred letters that went out to EXISTING private lenders in my area. Within just a few days, I received several responses over the phone and had a new private lender willing to invest $200,000 to START! He said that once we do our first deal, he'll have more for me."
Right now PrivateLenderDataFeed.com is available to any new user at a special trial rate of only $1.99 for 30 full days of unrestricted access. This means that investors now have a risk-free way to signup and start taking advantage of the data feed for less than the price of a Starbucks coffee.
Those looking for more information on the Private Lender Data Feed or that would like to take a risk-free test drive of the system can go to http://www.PrivateLenderDataFeed.com today.