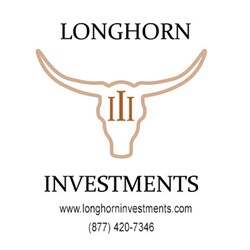 Over the past few years our website has served us well. We've used it to do more than just hard money loans.
Dallas, TX (PRWEB) December 26, 2013
In an effort to provide additional value to its borrower base, Longhorn III Investments has launched its new investor friendly website. The new website features great educational tools focusing on hard money lending, loan servicing, and other real estate investor related topics. A revamped layout has simplified the application process and has been designed to optimize the average real estate visitor's experience.
"When doing a review of our online presence we felt that we could improve and upgrade the way people interact with Longhorn's online medium," said Ryan Kimura, VP of Sales & Business Development of Longhorn III Investments, LLC. "More and more people have found us simply through an online search. Due to our website adjustments, I think real estate investors will be more enticed to interact with our website on a more frequent basis. Great free content, news, articles and events that Longhorn offers will serve to provide our borrowers with additional value. Much of this information was available online already, however, we felt that we needed to do a better job of organizing it for our potential borrowers. We are confident that our new website design and online media campaign will accomplish that."
Not all hard money lenders are the same. Longhorn III Investments, LLC is your lending partner in real estate investments! Their experience, expertise and access to sister companies that deal with title, legal and/or accounting make Longhorn one of the best additions to your real estate investing power team. Longhorn is not just a great Texas hard money lender and Missouri hard money lender. They are a one stop shop for real estate investing services which makes them a unique partner that most other companies can't compete against. Call them for pre-approval today! 877.420.7346 or http://www.longhorninvestments.com
"A well established online presence becomes even more vital to our marketing success as we continue to grow," stated Christopher Friedl, VP of Marketing at Longhorn III Investments. "Over the past few years our website has served us well. We've used it to do more than just hard money loans. Before working with us, most real estate investors don't realize the services and expertise to which we help them get access. We introduce our borrowers so some of the industry's most active and influential players. The new website should help Longhorn in making those introductions."
About Longhorn III Investments, LLC
Longhorn III Investments, LLC corporate office is located at 17950 Preston Road, Suite 230 Dallas, Texas 75252. Longhorn III Investments currently does Texas hard money loans and Missouri hard money loans and has access to almost $24MM in capital to lend from its sister private equity fund, Trident Realty Investments.