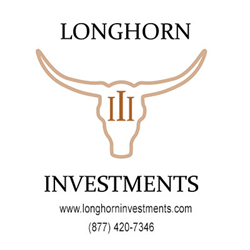 We have some amazing bus tour partners with great reputations in Indianapolis
Indianapolis, IN (PRWEB) June 30, 2014
In 2014, Indianapolis hard money lender, Longhorn III Investments has made a concerted effort to provide more education, information and events to help benefit their real estate investing borrowers and prospects. Longhorn has attained so much useful real estate investment knowledge over the 1000 plus transactions that they felt it would be a waste if they weren't able to share that information to help make other real estate investors successful. This new real estate rehab bus tour is just another example how Longhorn is truly a real estate investors partner not just their hard money lender.
The Indianapolis Real Estate Rehab Bus Tour will be on Saturday July 19th, 2014 from 7:30am-4:30pm located at Hyatt Place Indianapolis Airport: 5500 W Bradbury Ave, Indianapolis, IN 46241. Breakfast and lunch will be provided. RSVP here: http://www.eventbrite.com/e/longhorn-investors-network-rehab-bus-tour-finding-funding-finishing-tickets-12018773475
"With the success and the launch party happy hour, and after talking with some of the attendees at the happy hour, we felt the rehab bus tour was a perfect follow up," said Ryan Kimura, VP of Sales & Business Development of Longhorn III Investments, LLC. "We are starting to see the amount of interested real estate investors increase in all markets. Attendance at networking meetings and REIA meetings are steadily increasing. At the same time we are seeing a real estate inventory shortage. For a real estate investor to be successful today they have to have many pieces in place like wholesalers, contractors, roofers, title, etc... This bus tour has been created to not only help them find and locate investment properties, as we will be selling multiple properties that weekend, but it helps the investor create their team is a very short period of time to help to get up and running or helping them take their business to the next level."
"I think it is exciting that we are going to be teaching real estate investing and rehabbing for the first half of the day and then jump on a bus and see what was just talked about in practice," stated Selina Stoller, Indianapolis Loan Consultant at Longhorn Investments. "We have some amazing bus tour partners with great reputations in Indianapolis. We have been overwhelmed with the support and interest of the real estate community. We can't wait to help these 50 real estate investors and do more of these events to help more real estate investors."
ABOUT LONGHORN III INVESTMENTS, LLC
Longhorn III Investments, LLC corporate office is located at 17950 Preston Road, Suite 230 Dallas, Texas 75252. They can be found at http://www.longhorninvestments.com or call 877.420.7346. Longhorn III Investments currently offers Texas hard money loans, Missouri hard money loans, Indiana hard money loans and has access to almost $35MM in capital to lend from its sister private equity fund, Trident Realty Investments.