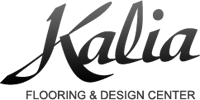 UV oil finish has an extremely thin coat and an intentionally low thickness. This makes for a very attractive furniture-like finish that's not common in floors.
Park City, Utah (PRWEB) August 29, 2014
With hardwood floors growing in popularity and becoming an in-demand investment, customers are educating themselves. With better customer education comes the right to demand better products. Kalia Flooring & Design Center has read the signs early enough and have done exactly that by improving on their product offering by introducing highly regarded, pre-finished hardwood floors with low UV finishes.
Founder of Kalia Floors, Scott Heath, comments on the introduction of pre-finished hardwood floors with low UV finishes to Kalia's showroom. "We've enjoyed using high quality, UV finished floors for years. With a noticeable increase in demand over the years, we've been planning on expanding our offerings to carry the product directly in our showroom." He continues. "By bypassing ordering from a central warehouse, carring UV finished hardwood floors in our showroom will expedite installation for customers."
Since the recent announcement the company reports that there has been exceptionally positive feedback. While the positive reception of pre-finished hardwood floors from Utah customers comes partly from satisfied buyers spreading the word, much of the demand for this flooring comes from the benefeits of the product itself.
"The advantages of using low UV finishes are quite tangible." Mr. Heath exclaims. "UV oil finish has an extremely thin coat and an intentionally low thickness. This makes for a very attractive furniture-like finish that's not common in floors. The oil actually penetrates the surface of the wood, in the process providing a very rich appearance that's not seen in the conventional semi-gloss urethane floors." 
When compared against other finishes such as semi-gloss urethane finished floors there are numerous benefits that owners of low UV finished floors experience. Because the finished layer is quite flexible and thin, the end product is capable of easily taking impacts while leaving the finish intact. This is a striking difference from the easy flaking and chipping away that is often experienced with cheaper, conventional, semi-gloss urethane finished flooring.
Another great benefit of UV oil is the ease at which it can be repaired. This is mainly because of the light finish on top of the hardwood. Semi-gloss urethane floors are quite difficult to repair, due to the thick finish it leaves on top of the wood. Should this flooring break it is virtually impossible to touch it up seamlessly. With UV oil finishes repair is easily achievable. Scott Heath explains. "Oil finishes are quite easy to blend and repair without leaving any noticeable spots." He continues. "To repair (UV pre-finished) flooring just touch up some oil on a cloth, rub it slowly and smoothly into the wood and let it dry for an hour. It is usually as simple as that."
Even though oil finished floors are perfect for a variety of commercial applications where there is considerable wear and tear on the floor from high foot traffic, they also come in handy for residential installations. With a relatively low gloss level of around 10%, UV oil finihed floors reflect minimal amounts of light. This makes for vibrant, rich floor colors that are sure to compliment any room - all while minimizing dings and dents and maximizing the life of the investment. 
As society increases their movement towards "green" products, Mr. heath was quite excited in stating that "Environmentally, this UV oil is normally made up of one hundred percent (100%) solids and contains no after-cure products or solvents." He continues. "This makes the product more environmentally friendly than cheaper products."
The demand for this product has pleasantly surprised the wood floor installers at Kalia. Scott remarks further. "Our clients have been wonderful in providing feedback from their first-hand experiences so that we ensure we offer only the best. We continuously strive to provide world class products and service, but to also ensure that our client's expectations are not only met but surpassed," concludes Mr. Heath.
With Kalia Flooring & Design Center, getting low UV finish hardwood floors is simple. The company is keen on offering a continued variety of pre-finished hardwood floors with low UV finishes that not only satisfies customer needs, but also ensures that the product is quite affordable and easy to use.  To learn more about engineered hardwood or solid wood flooring visit kaliafloors.com or call 801-263-9600.