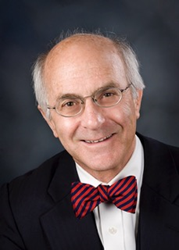 I am very grateful for the honor and privilege to have been of service
Denver, CO (PRWEB) August 20, 2015
Harley Fisher specializes in residential real estate brokerage and consultation and has accomplished what only a small percentage of real estate agents in the Denver area have achieved.
"It is very humbling to receive this award and I am very grateful for the honor and privilege to have been of service," says Harley Fisher of Fisher Realty, LLC.
Harley L. Fisher, Fisher Realty, LLC, is featured in a section of the September issue of 5280 magazine as a 2015 Five Star Real Estate Agent award-winner.
The 2015 Five Star Real Estate Agent award winners have been carefully selected for their commitment to professional excellence and overall client satisfaction. The award is based on rigorous research with significant focus on customer feedback and providing quality services.
Client Testimonial
"We really appreciated your professionalism and guidance. It was comforting to know that there was never a hidden agenda and that you were working for our interests." — Markus Emsermann
"Five Star Professional's research is extensive, with more than 10 million consumers, peers and other stakeholders contacted each year. We are relentless in our efforts to identify those professionals with the utmost standard of excellence," Jonathan Wesser, Research Director, Five Star Professional.
Harley L. Fisher's Five Star award profile can be viewed here.