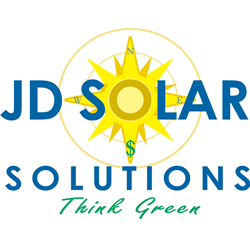 In order to complete this project, we were very fortunate to have a highly engaged association board and a dedicated management team at JD Solar who put the very best designers, engineers and installers on the project
Secaucus, New Jersey (PRWEB) November 29, 2016
Harmon Cove Recreation Association, representing a large residential condominium community in Secaucus, New Jersey, recently announced the installation of several environmentally friendly solar energy savings solutions to significantly reduce energy costs and reduce the community's carbon footprint.
Harmon Cove, consisting of over 1400 residential condominium townhouses and high-rise luxury condos, features a gatehouse entrance with 24-hour security, recreational clubhouse, pool, tennis courts, a playground and almost 4 miles of paved trails that link the river front and woodland settings of Harmon Cove. The communities share basketball and volleyball courts and a fenced children's playground.
JD Solar, a full service solar sales and installation company with offices in Connecticut and New Jersey, recently installed a 20 kilowatt system for the Harmon Cove Clubhouse and a 6 kilowatt system for their restaurant and bar.
"Between the solar renewable energy credits and the electric savings these systems will likely pay for themselves in about five or six years," explained Damon Weiss, senior solar sales consultant for JD Solar, "they are designed to last for decades and over a period of 25 years these systems will reduce CO2 emissions by 581 tons. That's the carbon savings equivalent of planting 10 acres of trees!"
"In order to complete this project, we were very fortunate to have a highly engaged association board and a dedicated management team at JD Solar who put the very best designers, engineers and installers on the project to ensure the highest quality installation," said Martin Laderman, founder and CEO of mem property management, the property management company for the Harmon Cove Recreation Association, representing the community and recreational facilities serving the residents living in The Harmon Cove condominium complex, "the work was done on time, on budget and the residents are able to take considerable pride in saving money and the earth."
About mem property management
mem property management is a privately held NJ property management company that was founded in 1984, by Martin Laderman with the vision to increase property value through solid, experienced management. Since that time the company has expanded to manage dozens of properties from its New York border to the New Jersey Shore.
mem property management is privileged to serve some of the finest communities throughout New Jersey including many of the major developers and builders as well as communities as diverse as small ocean-front condominiums to large master-planned communities with several hundred homes to age-restricted retirement communities.
To learn more about mem property management corporation, please visit http://www.memproperty.com/ or call (201) 798­-1080.
About JD Solar
JD Solar Solutions is a full service solar sales and installation company. JD Solar Solutions provides free on-site estimates and has sales offices across Connecticut and New Jersey. JD Solar Solutions is licensed in both Connecticut and New Jersey and is committed to helping local businesses and home owners reduce or eliminate electric bills for decades. For more information, visit http://jdsolarsolutions.com/ or call (860) 717-0786.