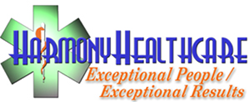 "We couldn't be prouder of our Harmony team members who, year after year, exhibit selfless commitment to strengthening their local communities and enriching the lives of others."
Tampa, FL (PRWEB) August 20, 2018
Harmony Healthcare continues to invest in communities across the Tampa Bay area and nationally through its philanthropy and volunteerism, donating to more than 30 nonprofits in 2017 alone, the company announced today.
In addition to corporate donations through matching gifts and volunteer grants, Harmony team members volunteered numerous hours of service including participation on nonprofit boards supporting community revitalization and resiliency, food and clothing insecurity, and other global challenges. In the past, Harmony employees have helped provide clothing to low-income or in crisis school-age children and trained dogs of the highest pedigree for people who are blind and for veterans.
"We couldn't be prouder of our Harmony team members who, year after year, exhibit selfless commitment to strengthening their local communities and enriching the lives of others," said Harmony Healthcare CEO Christian HG Brown. "We strongly support the volunteerism, determination, and leadership of our team members, who are the cornerstone of our efforts to building stronger and healthier communities. As a company dedicated to the advancement of health, Harmony understands the challenges facing communities and appreciates the importance of serving others and giving back."
About Harmony Healthcare
Harmony Healthcare, a human capital management company, provides staffing and consulting solutions in Revenue Cycle Management and Population Health to a diverse range of healthcare organizations nationwide. The company's portfolio delivers quality solutions to empower healthcare organization success, enhance clinical and financial outcomes, and enable the transition to value-based healthcare. Harmony is a trusted partner to over 300 clients including 11 of the top 15 largest health systems in the nation, major academic health centers, hospitals, physician practices, payers, 9 of the 15 largest CPA firms, and the Federal Government.