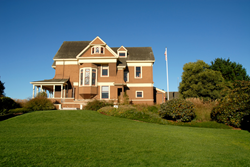 FHFA reveals a total number of 53,391 HARP Refinances in Colorado since the inception of the program, putting equity back in underwater homes.
Denver, CO (PRWEB) October 21, 2013
HARP Mortgage Lender (http://harpmortgagelender.com), a national network of mortgage professionals, approved for the Home Affordable Refinance Program reports Colorado has been making a great amount of improvement in negative equity since the revision of the Home Affordable Refinance Program in late 2011 to help more underwater mortgages to refinance in Colorado.
The Colorado Home Affordable Refinance Program (HARP) was revised due to the many underwater borrowers who were turned away due to certain eligibility requirements under the old guideline. Before the program was updated, borrowers who had a Loan-To-Value (LTV) more than 80% were not able to take advantage of the program's benefits, leaving them to struggle with their high monthly mortgage payments. Now that the red tape has been removed, even borrowers with LTVs as high as 125% or more may be eligible to refinance to a better loan term to take advantage of lower interest rates as long as they have been making their monthly mortgage in time.
According to RealtyTrac's most recent reports (the leading online marketplace for foreclosure properties and real estate data) foreclosure filing results for Colorado were only 3% higher than a month ago, but 75% lower than around the same time last year. This shows that Colorado is by all means decreasing in the number of foreclosure properties rather quickly.
CLICK HERE to see if your loan is eligible for a HARP Refinance.
A recent Refinance Report released by the Federal Housing Finance Agency (FHFA) (as of August 2013), Colorado represented 53,391 of the nation's 2,886,856 mortgages refinanced under the Obama Administration's Home Affordable Refinance Program since inception.
The Loan-to-Value (LTV) breakdown for Colorado is as follows:
80% - 105% LTV = 48,048
105% - 125% LTV = 4,392
Greater than 125% LTV = 951
CoreLogic's most recent data analysis report (analytics and business services) provided a negative equity share of 9.50 percent out of 1,153,000 which is not bad at all as opposed to last year's astounding 18.2 percent of 1,417,000 mortgages with negative equity.
For responsible homeowners in Colorado who are underwater on their mortgage but are still making their monthly payments on time, the Colorado Home Affordable Refinance Program is truly a reward, giving them the option to take advantage of today's low interest rates, and a chance to switch to a shorter and suitable loan term helping to increase disposable income within their households. According to a Transunion report, Colorado showed only 3.7% out of 712,000 borrowers to be delinquent in their mortgages.
The HARP Refi program in Colorado has allowed for thousands of Colorado' homeowners a second chance at choosing an affordable loan term so they can continue making their payments on time without having to worry about straying outside of their budget plan each month. Because of the results that HARP is putting out, these once underwater homeowners have seen an increase in equity in their homes already.
About Colorado HARP
The Home Affordable Refinance Program (HARP) was recently revised in late 2011 through an agreement by the Obama Administration's #MyRefi plan between the Federal Housing Finance Agency (FHFA), Fannie Mae and Freddie Mac to help responsible underwater homeowners lower their monthly payments and an option to switch to a more stable loan program or term.
Colorado HARP Program Eligibility Guidelines:
1) Fannie Mae or Freddie Mac owns or has guaranteed the first loan.
2) Fannie Mae or Freddie Mac purchased the loan prior to May 31, 2009.
3) Borrower must be current with mortgage payments.
4) Borrower owes more than their home is worth, or there is minimal equity.
5) All mortgage payments have been prompt in the past 6 months.
6) No sixty (60) day late payments in the last 12 months.
CLICK HERE to check your eligibility for The Colorado Home Affordable Refinance Program
HARP Mortgage Lender is a nationwide online network of home loan professionals and lending institutions that are authorized to deal in the Obama Administration's revamped versions of the Home Affordable Refinance Program (HARP 2.0 - 3.0). To learn more from a HARP specialist, call toll-free at 866-442-2184.