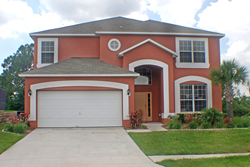 The Florida HARP Refinance Program has helped 262,273 underwater mortgages gain its equity back.
Orlando, FL (PRWEB) October 17, 2013
HARP Mortgage Lender (http://harpmortgagelender.com), a national network of mortgage professionals, approved for the Home Affordable Refinance Program reports that the number of refinances for underwater borrowers in Florida plays a major role in the state's improvement in foreclosure numbers.
Florida's Home Affordable Refinance Program (HARP) was revised in late 2011 through an agreement set forth by the Obama Administration's #MyRefi plan between the Federal Housing Finance Agency (FHFA), Fannie Mae and Freddie Mac to assist severely underwater mortgages state's with significant amount of negative equity. The Florida HARP haven't only been putting equity back into the state, but have in fact also helped 262,273 homeowners refinance into a better loan terms and lower interest rates.
CLICK HERE to see if your loan is eligible for a HARP Refinance.
According to a most recent Refinance Report released by the Federal Housing Finance Agency (FHFA) as August 2013 Florida showed 8,174 mortgages refinanced under the Obama Administration's Home Affordable Refinance Program adding to July's 9,095 Florida HARP Refinances.
The Loan-to-Value (LTV) breakdown for Florida is as follows:
80% - 105% LTV = 3,346
105% - 125% LTV = 1,955
Greater than 125% LTV = 2,873
As reported by CoreLogic (analytics and business services), the number of Florida properties with negative equity was 1,299,375 properties, or 31.5 percent out of 4,125,000 total mortgages in the state.
In 2012 the average Loan-to-Value for the state was 86% with 42.7% (1,802,851) homeowners at or near a negative equity position. In comparison to exactly a year ago the average Loan-to-Value in 2013 has dropped to 74.8% with 31.5% (1,299,375) homeowners underwater.
Responsible Florida homeowners who chose to continue making their mortgage payments on time, regardless of their financial struggles were eligible for the HARP Refinance Plan and have gotten a chance to see how beneficial this program is to their budget and lifestyle. Several of these homeowners have in fact noticed an increase in their equity. Of those that have applied for the Florida HARP Refinance program, Transunion reported only 9.87% of Florida's 1,299,375 properties were delinquent in their mortgage payments. For a state with such a large population, that number is positively small.
RealtyTrac (the leading online marketplace for foreclosure properties and real estate data), released its collected data for Florida with only an increase in foreclosure filings to be 2% higher than the previous month, however the number of foreclosure properties filed in Florida is still 27% lower than the same time last year.
The HARP Refi program in Florida has given many Florida homeowners a success story, with little hope before the program came to be, on the edge of giving up their homes, they have pulled through, thanks to the remarkable outcome led by the Florida HARP program.
About Florida HARP
The Home Affordable Refinance Program (HARP) was recently updated in October 2011 over an agreement between the Federal Housing Finance Agency (FHFA), Fannie Mae, and Freddie Mac, the HARP expanded its eligibility guidelines to more borrowers who were not able to qualify for a mortgage refinance in the previous years. The Home Affordable Refinance Program (HARP) is intended to help responsible borrowers refinance their underwater mortgage into a lower rate and more stable loan program or term, regardless of a high Loan-to-Value.
Florida HARP Program Eligibility Guidelines:
1) Fannie Mae or Freddie Mac owns or has guaranteed the first loan.
2) Fannie Mae or Freddie Mac purchased the loan prior to May 31, 2009.
3) Borrower must be current with mortgage payments.
4) Borrower owes more than their home is worth, or there is minimal equity.
5) All mortgage payments have been prompt in the past 6 months.
6) No sixty (60) day late payments in the last 12 months.
Click Here to check your eligibility for The Florida Home Affordable Refinance Program
HARP Mortgage Lender is a nationwide online network of home loan professionals and lending institutions that are authorized to deal in the Obama Administration's revamped versions of the Home Affordable Refinance Program (HARP 2.0 - 3.0). To learn more from a HARP specialist, call toll-free at 866-442-2184.