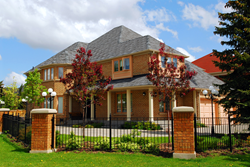 HARP Refinances are growing in Maryland and so is equity.
Baltimore, MD (PRWEB) October 22, 2013
HARP Mortgage Lender (http://harpmortgagelender.com) a national network of mortgage professionals who are approved for the Home Affordable Refinance Program (HARP) reports a successful turnout for Maryland's underwater mortgages. Thousands of underwater homeowners in Maryland alone are now able to refinance to a lower interest rate along with changing to a better and more affordable mortgage loan term with the HARP plan, giving a sense of relief to many homeowners who were struggling with the responsibility of paying their mortgages on time.
HARP is a government-backed refinance program designed and established by the Obama Administration's http://www.w hitehouse.gov/refi [#MyRefi plan __title__ ] through an agreement between the Federal Housing Finance Agency (FHFA), Fannie Mae, and Freddie Mac with the intentions of saving severely underwater mortgages by helping responsible underwater homeowners refinance their current rates to today's low rates.
CLICK HERE to check your eligibility for a HARP Refinance in Maryland
The Loan-to-Value (LTV) breakdown for Maryland is as follows:
80% - 105% LTV = 58,212
105% - 125% LTV = 15,145
Greater than 125% LTV = 8,037
"We will continue to see a growth in equity as long as we keep promoting HARP here," says
Michael Meek, Branch Manager at Great Plains National Bank, an approved HARP lender in Maryland. "Many underwater homeowners are just now discovering this unique program and its beneficial features. We still have up until December of 2015 to help out as many underwater homeowners as possible."
The Maryland Home Affordable Refinance Program (HARP) is showing a ton of success in helping underwater homes gain back the equity it once lost, saving thousands of responsible homeowners from having to short sale on their homes as a way to get rid of the financial burden.
HARP has certainly been doing its job in Maryland according to a most recent FHFA refinance report showing Maryland with a total of 81,394 refinances with HARP since the program's inception.
CoreLogic (analytics and business services) also reports an improvement in negative equity share for Maryland, showing the state with a 5.9 percent drop from last year's 23.2 percent out of 1,353,735 properties when compared with today's 17.3 percent out of 1,361,000 properties in 2013.
TransUnion (a global leader in credit information and information management services) reports that only 5.52 percent of Maryland mortgages were delinquent out of 1,361,000 loans. This indicates that there are plenty of possibly eligible responsible homeowners that the HARP Refinance Program may be able to provide its services to.
About The Maryland HARP Refinance Program
The program was first initiated in March of 2009, and was recently revised in late 2011 to help more underwater homeowners qualify who had a Loan-to-Value greater than 125 percent to take refinance their current underwater mortgages into a shorter loan term or program so that they can take advantage of a lower mortgage interest rate as long as they weren't delinquent. The Home Affordable Refinance Program in Maryland is now much more successful since the revision of the program's eligibility guidelines creating a leniency towards severely underwater homeowners.
Maryland HARP Program Eligibility Guidelines:
1) Fannie Mae or Freddie Mac owns or has guaranteed the first loan.
2) Fannie Mae or Freddie Mac purchased the loan prior to May 31, 2009.
3) Borrower must be current with mortgage payments.
4) Borrower owes more than their home is worth, or there is minimal equity.
5) All mortgage payments have been prompt in the past 6 months.
6) No sixty (60) day late payments in the last 12 months.
CLICK HERE to check your eligibility for The Maryland Home Affordable Refinance Program
HARP Mortgage Lender is a nationwide online network of home loan professionals and lending institutions that are authorized to deal in the Obama Administration's revamped versions of the Home Affordable Refinance Program (HARP 2.0 - 3.0). To learn more from a HARP specialist, call toll-free at 866-442-2184.