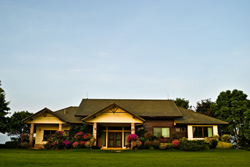 HARP Refinance keeping Pennsylvania underwater homes afloat.
Harrisburg, PA (PRWEB) November 06, 2013
HARP Mortgage Lender reports
(http://harpmortgagelender.com) that the HARP Refinance Program has been a huge help to Pennsylvania homeowners who nearly lost their homes due to nearly defaulting on their loans, with the help of the Home Affordable Refinance Program established by the Obama Administration in 2009, the newly revised program has helped nearly 60,000 homeowners refinance to a lower mortgage interest rate lowering the likelihood of delinquencies and defaults since the inception of the program.
The Home Affordable Refinance Program was recently revised in late 2011, there were many major but beneficial changes made to the program that now enables more underwater homeowners to qualify. One of the major roadblocks removed was the Loan-to-Value (LTV) limitations in the HARP eligibility guideline, which now allows for underwater homeowners in PA with an LTV greater than 125% to qualify for the program, helping even more Pennsylvania residents and saving more homes.
CLICK HERE to check your eligibility for a HARP Refinance
According to a most recent report released by the Federal Housing Finance Agency (FHFA) (as of August 31, 2013) Pennsylvania had an additional 1,295 borrowers added to the HARP Refinance Volume, these additional individuals were homeowners within an LTV greater than 125%, had it not been for the removal of certain roadblocks these extra Pennsylvanian homeowners would not have been able to qualify resulting in an additional 1,295 foreclosures or defaults added to the books for Pennsylvania.
Based on a most recent foreclosure report from RealtyTrac (the leading online marketplace for foreclosure properties and real estate data) (as of September 2013), the foreclosure numbers for Pennsylvania was 17% higher than the same time last month and 34% higher the same time last year. These numbers are not is report does not reflect Pennsylvania in a positive way, but on the bright side the HARP Refinance Plan is going to be around for two more years so Pennsylvania residents still have the option of refinancing to not only save their homes but to save their state's economy reducing the numbers of foreclosure and shared negative equity.
Overall Pennsylvania has shown a great deal of improvement on the total of negative equity share as a state. During the second quarter of 2012, a CoreLogic report revealed Pennsylvania with a negative equity of 9.4% (176,050 properties) compared to 2013's most recent report for the second quarter Pennsylvania showed a reduced amount of negative equity of 7.3% (139,284 properties) resulting in a positive reduction by 2.1% (36,766 properties).
Pennsylvania is one of the many states struggling with high foreclosure rates today, but with the HARP Refinance Program available it would not be a surprise when foreclosure numbers start to decline in the near future.
About Pennsylvania HARP Program
The Home Affordable Refinance program was first initiated in March of 2009, and recently revised in late 2011 to help more responsible underwater homeowners qualify for a refinance with the HARP program so they can take advantage of today's lower mortgage interest rates by switching to a shorter loan term or program as long as they weren't delinquent on their current mortgage. The Home Affordable Refinance Program in Pennsylvania is now much more successful since the elimination of the program's LTV limitations allowing a Loan-to-Value (LTV) greater than 125% resulting in more underwater homes saved.
Pennsylvania HARP Program Eligibility Guidelines:
1) Fannie Mae or Freddie Mac owns or has guaranteed the first loan.
2) Fannie Mae or Freddie Mac purchased the loan prior to May 31, 2009.
3) Borrower must be current with mortgage payments.
4) Borrower owes more than their home is worth, or there is minimal equity.
5) All mortgage payments have been prompt in the past 6 months.
6) No sixty (60) day late payments in the last 12 months.
Click here to check your eligibility for The PA Home Affordable Refinance Program
HARP Mortgage Lender is a nationwide online network of home loan professionals and lending institutions that are authorized to deal in the Obama Administration's revamped versions of the Home Affordable Refinance Program (HARP 2.0 - 3.0). To learn more from a HARP specialist, call toll-free at 866-442-2184.