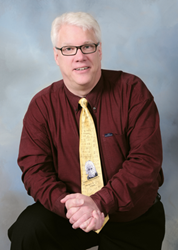 Introductions and invitations change the world. INBOUND 2013 will provide enough introductions for anyone who has their head in the game to leap forward and never look back at their competition again.
Seattle, WA (PRWEB) August 16, 2013
It was announced this week that Inbound Marketing Pro Michael Hartzell will travel from Seattle, WA to attend the INBOUND 2013 conference in Boston, MA where the largest gathering of inbound marketers in the world will come together, get inspired and be remarkable.
Hartzell will be carrying with him his "Thought Journal" to capture words of wisdom from speakers and attendees. Among the speakers he hopes to get thoughts from are: Best selling author Seth Godin, CEO & Co-founder of Hubspot Brian Halligan, Chief Technology Officer & Co-Founder of Hubspot Dharmesh Shah, President & Editor-in-Chief of Huffington Post Arianna Huffington, CEO & Founder of charity:water Scott Peterson, Creator of fivethirtyeight.com Nate Silver, Best-Selling Author & Speaker and founder of Duct Tape Marketing John Jantsch, Chief Content Officer of MarketingProfs Ann Handley, Inbound Marketing Manager at Hubspot Rebecca Corliss, Social Media Scientist at HubSpot Dan Zarrella and the infamous Rand Fishkin who is the CEO & Cofounder of Moz, plus many more.
Hartzell's "Thought Journal" will become a reference tool for entrepreneurs, intrapreneurs, infopreneurs and EGOpreneurs as he provides coaching and inspiration to those who are "underdogs" in the small business world. Hartzell believes that people make the difference, not things. He says, "Things don't change the world. People change the world. Experiences and wisdom shared from person to person can make the difference between failure and success."
Since Hartzell became the Seattle Hubspot User Group Leader in 2011, hundreds of people have attended inbound marketing events in the Puget Sound area where he has spoken. The next inbound marketing event is expected to be the end of September and will provide those local to the Seattle area a summary of activities and news from INBOUND 2013.
For those who are attending INBOUND 2013, Forbes magazine recently posted an article about how to dress at the inbound marketing conference. Hartzell is selecting his wardrobe very carefully and was disappointed that Forbes did not also give tips for men.
As a customer of Zerys, Hartzell will also be looking forward to an unveiling of it's new 'Zerys 3' (Z3) platform at INBOUND 2013. Zerys is one of the many companies represented at the conference.
On Wednesday evening, the Grammy-nominated group "One Republic" will be playing and promises to be a new experience for Hartzell as he has not yet heard of the group. "I am turning 60 this month and don't seem to keep up with the young groups anymore. If they are good enough for Hubspot, they are good enough for me," Hartzell says.
Should Hartzell not accomplish his ultimate goal of meeting Seth Godin and getting thoughts added to his "Thought Journal" by the All-Star Cast of speakers, he is very confident that the event will be a game-changer for the attendees and says, "Introductions and invitations change the world. With 140 sessions, INBOUND 2013 will provide enough introductions and education for anyone who has their head in the game to leap forward and never look back at their competition again."
About INBOUND 2013:
What is INBOUND? INBOUND is a marketing conference set in downtown Boston, MA. The conference will bring together attendees from across the globe to network, learn, and get inspired about inbound marketing.
Where is INBOUND 2013? INBOUND 2013 will be held at the Hynes Convention Center in downtown Boston, MA.
What dates are INBOUND 2013? INBOUND 2013 will take place August 19-22. Certifications will take place on Monday the 19th and all other sessions will take place the 20th through the 22nd.
Those interested in registering for INBOUND 2013 can do so here: http://www.inbound.com/register .
About Michael Hartzell:
Michael Hartzell specializes in the training and development of individuals and organizations with a primary focus on innovative marketing to grow sales and profits. For the last three decades, Michael Hartzell has received national sales & profit awards. Today, you will find Michael writing, coaching, teaching and speaking in the Pacific Northwest. As a Certified Guerrilla Marketing Trainer & Coach and Certified Inbound Marketing Professional, Michael Hartzell finds innovative low cost ways to help businesses grow sales with the Internet and social media and the latest technology tools available. Michael Hartzell can be reached at contact(at)michaelhartzell(dot)com.