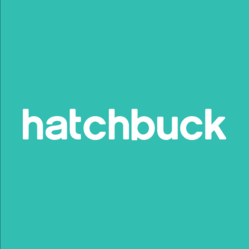 Our goal is to help startups eliminate the sales and marketing challenges that typically occur due to lack of software or expertise.
St. Louis, Missouri (PRWEB) July 01, 2013
Business incubators can now add a new tool to their arsenal thanks to Hatchbuck sales and marketing software.
Today, Hatchbuck is announcing a new program specifically for business incubators and their associated companies. The Hatchbuck Incubator Program (HIP) will enable incubator and startup companies to leverage the Hatchbuck platform for advanced sales and marketing capabilities.
"We were a startup that began in 2012 inside the T-Rex incubator and have an intimate understanding of the sales and marketing challenges startups face," said Don Breckenridge Jr., Co-founder and CEO of Hatchbuck. "We want to give back to the very organizations that helped us build and grow our vision, which is why we're very excited to offer our new incubator incentive program."
The new program provides the incubator with Hatchbuck at no cost and offers the platform at a 50% discount to their associated startup companies. Now, instead of starting a business without a sufficient CRM or marketing automation toolset, startups will have an affordable option to a more sophisticated sales and marketing suite vital to the growth of early stage businesses.
"Our goal is to give back," commented Jonathan Herrick, CMO & CSO of Hatchbuck. "We have first-hand experience with the struggles of growing sales and effectively marketing a new product or service. Existing marketing automation products were just too expensive, complicated or designed for large enterprises. Being easy to use and affordable, Hatchbuck is on a mission to level the playing field for every entrepreneur."
Incubators help entrepreneurs launch new businesses and typically offer financial support in addition to legal, marketing, and sales mentorship. With the new Hatchbuck Incubator Program, incubators can help their startups reach new customers and grow revenue by offering the Hatchbuck platform as a critical part of a company's sales and marketing infrastructure.
Ed Mass, COO of CrazyForEducation and part of the Helix Center BioTech Incubator had this to say about HIP, "Hatchbuck is a critical part of our operations at CrazyForEducation. It has allowed us to automate our sales and marketing processes, grow our sales and lift our newsletter subscription rates. With the support of Helix and the addition of Hatchbuck, we're rapidly growing and we couldn't be happier."
"Our goal is to help startups eliminate the sales and marketing challenges that typically occur due to lack of software or expertise. A big part of HIP is to not only offer software, but offer value-added materials and resources that any small business can use to drive new business and effectively market their products," says Breckenridge Jr.
Business incubators and startup companies can learn more about HIP by visiting http://www.hatchbuck.com/HIP.
About Hatchbuck
Small business begins on a shoestring and a dream. Then, with hard work and inspiration your dream grows and you get your "first dollar". Every sale and every customer is the result of hard work and long hours. But driving new sales and connecting with prospects is hard with high-priced, confusing and out-dated software. You need something easy; something specifically made for small business needs.
Hatchbuck is sales & marketing software that helps nurture prospects, reach new customers and retain existing ones by automating your sales and marketing activities. It's easy to use, built for small business, and the best part; our friendly support team is never too busy to help you succeed and grow your dream.
Hatchbuck. Growing small business dreams…