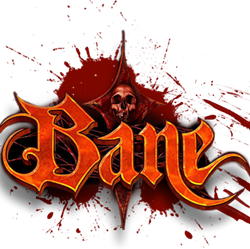 "The features at our haunted house are completely live action & very interactive—that's what makes Bane appealing. We're looking for new people who want to be part of an exciting team and give guests a hair-raising experience." - Jennifer Condron, owner
LIVINGSTON, N.J. (PRWEB) August 03, 2016
Bane Haunted House recently announced an open casting call to all area talent and those interested in being involved in this year's upcoming Halloween season.
The Halloween attraction that was declared "the scariest haunted house in New Jersey" by The Star-Ledger is currently looking for actors, those with unusual talents, make-up artists, ticket takers, concessions workers and parking lot attendants. The casting call will take place August 17, 18, and 19, and will be open for auditions and interviews 5–8 p.m.
"The features at our haunted house are completely live action and very interactive—that's what makes Bane appealing and highly effective to many visitors," said owner Jennifer Condron. "We don't use animatronics at our attraction, so we rely on the great talent in our area to create the ultimate Halloween experience. We're looking forward to finding some new people who want to be part of a fun and exciting team and give guests an impressive hair-raising experience."
Interested participants must be at least 18 years old to audition. Bane also invites people with special talents or features to contribute to the Halloween performance if they feel they'll make a standout character for the house.
Bane usually has more than 100 actors performing for house visitors at once and is known for providing a very personal and interactive live experience for guests. Although a popular attraction during Halloween, Bane also presents entertaining events throughout other times of the year, such as the Zombie Apocalypse, a live action zombie experience in which a small group of guests fights against zombies played by actors.
This Halloween attraction also has several deals for visitors, such as free admission for those in the military and a three dollar discount on College Night Thursday.
Those interested in being part of the Bane Haunted House experience should visit 630 W Mount Pleasant Avenue in Livingston, N.J. 07039 or contact a staff member at info(at)banehauntedhouse(dot)com for more information. Prospective talent and Halloween attraction workers may also visit their website, http://www.banehauntedhouse.com.
Named "The Scariest Haunted House in New Jersey" by The Star-Ledger and recently written about in the Wall Street Journal, Bane Haunted House is recognized for delivering a 100% live action and highly interactive experience for guests with the help of more than 100 actors across the house. Bane Haunted House is ADA accessible and provides free admission for military men and women.