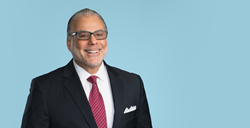 NEW YORK (PRWEB) January 10, 2023
Michael Kosnitzky, co-leader of Pillsbury Winthrop's Private Wealth practice, advises some of the world's most well-respected individuals, families, and privately held businesses, using a holistic risk-assessment approach to the law.
The Haute Lawyer Network, well known for its exclusive and luxurious lifestyle publication Haute Living, is privileged to continue to have Mr. Michael Kosnitzky as a member and expert in his field.
Haute Lawyer offers a prominent collective of leading attorneys. The invitation-only network features only the best if the best expert in their respective market. This partnership allows Haute Lawyer to connect its affluent readers with industry-leading attorneys in their area.
Michael has been recognized as a Trust and Estates Trailblazer by the National Law Journal for his focus on where IRS policy is going and not necessarily where it stands today.
His tax-minimizing strategies guide financial and strategic buyers in complex taxable and tax-free mergers and acquisitions; privately held businesses in estate tax-efficient succession planning; private investment funds in their choice of jurisdictions and structures; wealthy families in generational real estate income tax and estate tax planning; individuals and family offices regarding artwork and collectables; and ultra-high-net-worth individuals in U.S. and foreign trust matters.
Michael, who is also a certified public accountant, is a prolific writer on diverse tax topics.
Described in Chambers USA 2019 as "extremely responsive, very client-focused, exceedingly knowledgeable in the tax area and a great lawyer all around."
Michael has been recognized as one of the nation's most respected and creative tax lawyers by Chambers USA, Chambers High Net Worth, The Legal 500 U.S. and Best Lawyers (published by BL Rankings LLC). Michael is also part of Law Dragon, the highly respected guide that lists the top 500 lawyers in the country regardless of practice area.
Michael is the co-author of two treatises on S corporations: The S Corporation: Planning and Operation and The S Corporation Answer Book, both Wolters Kluwer publications.