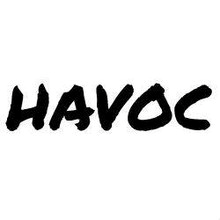 It's an awesome feeling to be recognised so early on in my journey, it really gives me the confidence to pursue my goals and ambitions.
(PRWEB) February 28, 2017
James Sweetland of bright new sales firm Havoc was featured in an important industry magazine as part of a feature on new leaders in the industry. The business owner shared his excitement at the feature and stated, "It's an awesome feeling to be recognised so early on in my journey, it really gives me the confidence to pursue my goals and ambitions."
About Havoc: http://www.thisishavoc.co.uk/about/
Mr Sweetland of Havoc is confident that being featured in an industry magazine and being recognised for his achievements so early on after launching his own business is a fantastic achievement and really displays the hard work of his entire organisation who have been delivering outstanding results under the business owner's creative management.
The article covers James Sweetland's rise to success and how he got started in the sales and marketing industry. The business owner revealed how he was never sure if the industry was for him but decided to give it his best shot understanding that even if it never worked out he would still learn how to sell, coach and lead. Mr Sweetland's ambitious and entrepreneurial spirit helped him to overcome challenges in the industry and become the business owner he had always dreamed of being.
The article also covered what Mr Sweetland is most proud of, having already come so far in his sales and marketing career, in such a short space of time. Mr Sweetland revealed, "I am most proud of actually giving 100 percent effort to something for the first time in my life. The personal development I have experienced is what really gets me excited."
Havoc's business owner has also revealed how he is excited to offer these incredible opportunities, that he received by being in the industry, to others in his own organisation. By offering a business development opportunity, Havoc is able to give ambitious individuals the chance to develop their own skill sets in sales, marketing, leadership, management, coaching, public speaking, finance, and much more. Havoc shares how this helps others to develop the same attitude as James Sweetland and go on to become entrepreneurs in their own right.
Havoc is an outsourced sales and marketing firm based in Manchester. The firm specialises in a personalised form of direct marketing which allows them to connect with their clients' ideal consumers on a face-to-face basis. This personalised interaction with consumers helps to drive long-lasting relationships between brand and consumer. In turn, this often leads to increased customer acquisition, brand awareness and brand loyalty for their clients.