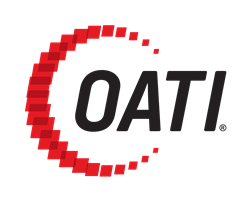 "We are looking forward to working with OATI as the first aggregator in the State of Hawaii to offer customers new opportunities to decrease their bills while supporting our 100 percent clean energy goal by 2045."
MINNEAPOLIS (PRWEB) April 03, 2019
Hawaiian Electric Company and OATI are pleased to announce they have signed a Grid Services Purchase Agreement ("GSPA") and submitted it to the Hawaii Public Utilities Commission ("PUC") for review.
The Grid Services Program creates a new model for power system operations through a unique design linking the utility, grid service suppliers, and end customers. In this project, OATI heads a team of industry-leading companies (the "OATI Energy Alliance") to control behind-the-meter distributed energy resource ("DER") assets such as solar PV, battery systems, and grid-enabled hot water tanks, to aggregate them into Virtual Power Plants, and provide grid services to Hawaiian Electric. This includes recruitment of customer-owned DERs, software to provide aggregation and integration of assets, as well as OATI's System Operations Center to provide forecasting, dispatch and control to manage the real-time grid service program using secure communications.
Grid services include the ancillary services of Fast Frequency Response, Capacity Increase, and Capacity Decrease. OATI will provide these grid services to Hawaiian Electric dynamically, and in real-time, for grid reliability and balancing services in support of grid operations. Grid services will help manage and balance loads with increasing renewable energy sources.
OATI, and its Energy Alliance members, will work cooperatively with Hawaiian Electric to subscribe customers to this program. Customers will receive incentives, directly from Hawaiian Electric, for their participation in the program.
Hawaiian Electric filed the GSPA with the PUC on March 18, 2019. If the PUC approves, the project commences, beginning an expansive Grid Services Program that will continue to grow and provide value to the Hawaiian Electric customers for years to come.
"It is an honor to be part of this ground-breaking, paradigm-shifting project to provide Hawaiian Electric real-time aggregation of assets," said Ali Ipakchi, Ph.D, executive vice president for SmartGrid at OATI. "Hawaiian Electric is to be commended for its commitment to renewable resources, supply reliability, and its customers."
"Hawaiian Electric chose OATI through a rigorous selection process," said Rich Barone, Hawaiian Electric Director of Demand Response. "We are looking forward to working with OATI as the first aggregator in the State of Hawaii to offer customers new opportunities to decrease their bills while supporting our 100 percent clean energy goal by 2045."
About OATI
OATI provides innovative solutions that simplify, streamline, and empower the operational tasks required in today's energy commerce and Smart Grid. Working alongside Utility providers and their customers, OATI successfully deploys and hosts diverse mission-critical solutions committed to industry standards and stringent security guidelines.
OATI (http://www.oati.com) is a leading provider of Smart Grid, Distribution, Energy Trading and Risk Management, Transmission Scheduling, Congestion Management, and Market Management products and services. OATI is headquartered in Minneapolis, Minnesota, with offices in California, Punjab, Telangana, and Singapore. For more information, please contact sales@oati.net.
About Hawaiian Electric
For more than 125 years, Hawaiian Electric has provided the energy that has fueled Hawai'i's development from a Hawaiian kingdom to a modern state. Hawaiian Electric and its subsidiaries, Maui Electric and Hawaii Electric Light, serve 95 percent of the Hawaii's 1.4 million residents on the islands of Oahu, Maui, Hawaii Island, Lanai and Molokai. Hawaiian Electric is committed to empowering its customers and communities with affordable, reliable, clean energy and achieving a 100 percent renewable energy future for Hawaii.
In 2018, about 27 percent of the energy used by Hawaiian Electric Companies' customers came from a diverse mix of renewable sources including waste-to-energy, biomass, geothermal, hydro, wind, biofuels and solar, both utility-scale and customer-sited rooftop systems. Hawaiian Electric is a leading employer with more than 2,700 employees across its service territory. It is owned by parent company, Hawaiian Electric Industries (NYSE: HE). For more information, visit: http://www.hawaiianelectric.com.