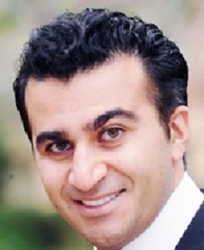 Hawthorne, CA (PRWEB) June 15, 2015
Hawthorne dentist, Dr. Yashari, is now offering mercury-free dentistry. Amalgam fillings, or silver fillings, have been used for decades to fill damaged or decayed teeth. Unfortunately, they require a larger amount of healthy tooth structure to be removed. They can also become unsightly over the years and may pose as an environmental risk. Although the FDA considers mercury-containing amalgam fillings to be safe for those over the age of six, many people continue to have concerns about their overall safety.
Concerns About Amalgam
Dental amalgam is a metal-based restoration that contains mercury. According to the World Health Organization, elemental mercury releases a vapor and breathing high levels of mercury vapor can have serious repercussions, including:

Adverse effects in the heart and kidneys
Neurological damage in developing fetuses and young children
Toxic effects on the nervous, digestive and immune systems
Damage to the skin and eyes
Consequences of Mercury Contamination
Once the mercury reaches the environment, bacteria can then transform into methylmercury, which accumulates in animals along the food chain, including fish and shellfish. Mercury is most likely to accumulate in large predatory fish. Once it reaches fish that humans eat, other people can be negatively affected by the large accumulations of mercury. By eliminating mercury from his practice, Hawthorne family dentist, Dr. Yashari, has helped decrease this potential risk and reduced his practice's environmental footprint.
Mercury-free Solutions
Dr. Yashari offers many options for patients, including mercury-free tooth-colored fillings, porcelain inlays and onlays, and porcelain crowns. Other options include dental bridges, dental implants, teeth whitening and porcelain veneers. Porcelain and tooth-colored fillings are not only a healthier option than mercury restorations, but they offer more esthetic results, also.
About Dr. Yashari, Oral Surgeon Hawthorne
After graduating from UCLA, Dr. Yashari completed his dental education at UCLA's School of Dentistry, which is one of the country's top three dental schools. He has continued to train with some of the top dental experts in Beverly Hills and Los Angeles. He is recognized as one of the best young dentists in the area. He is multilingual dentist that will always help patients feel right at home with his friendly, compassionate personality. Dr. Yashari welcomes patients from LAX, Torrance, South Bay, Manhattan Beach, Redondo Beach, Hermosa Beach and El Segundo.