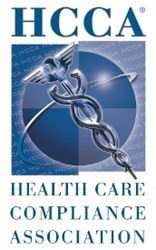 In 2014 both the compliance hurdles and the penalties for non-compliance with HIPAA-HITECH regulations will be significantly increased. Many of the greatest risks can be avoided by taking the fundamental steps covered in this workshop. -Bob Chaput
Nashville, Tenn. (PRWEB) January 15, 2014
Clearwater Compliance CEO and Founder Bob Chaput will help open the Health Care Compliance Association's 2014 Managed Care Compliance Conference as a joint presenter on the topic "Risks and Trends in HIPAA Compliance".
The conference serves as the primary networking and educational event for professionals involved with managing compliance for health plans. The event will be held February 9-11, 2014 in Scottsdale, Arizona. Chaput will be speaking at 8 a.m. MST on February 9.
During this 90-minute workshop, Chaput will join other leaders in guiding attendees toward a deeper understanding of key HIPAA compliance issues. Chaput's comments will center on the importance of conducting an appropriate security risk analysis and the various pitfalls that await organizations in this area.
"In 2014 both the compliance hurdles and the penalties for non-compliance will be significantly increased," Chaput noted. "With a rising number of complaints, high-profile breaches and sub-par performance by audited and investigated organizations, the Office for Civil Rights is lowering the boom on organizations failing to adequately respond to foundational requirements, the most important one involving risk analysis."
Chaput will also discuss both the challenges and best practices for conducting a bona fide analysis that will not only pass muster with OCR investigators and auditors, but which will also serve as the necessary foundation for an organization's entire compliance program. Clearwater Compliance has worked with dozens of managed care plans across the US and is currently helping to safeguard the Protected Health Information (PHI) of over 3 million lives.
Risk analysis is a core foundational step toward HIPAA compliance, yet organizations largely have been found lacking in this area. In 2012, 68 percent of Covered Entities and 80 percent of Providers had adverse Risk Analysis findings when audited by the Office for Civil Rights. Since 2008, 100 percent of settled cases from OCR investigations cited bona fide Security Risk Analysis as a corrective action plan requirement.
The risk and trends workshop kicks off two-and-a-half days of keynote sessions from industry leaders, breakouts dedicated to deep dives on compliance issues and networking among privacy and security professionals. To register, or gain more information, please visit HCCA-info.org
About Health Care Compliance Association: http://www.hcca-info.org/
The Health Care Compliance Association, established in 1996 and headquartered in Minneapolis, MN, is a non-profit professional membership association dedicated to improving the quality of compliance. HCCA's mission is to champion ethical practice and compliance standards and to provide the necessary resources for ethics and compliance professionals and others who share these principles. Visit HCCA's website.
###
About Clearwater Compliance: http://clearwatercompliance.com
Clearwater Compliance, LLC, is all about and only about helping healthcare organizations and their service providers become and remain HIPAA-HITECH Compliant. Owned and operated by veteran, C-suite health care executives, Clearwater Compliance provides comprehensive, by-the-regs HIPAA software and tools, risk management solutions, training, and professional services for small medical practices and healthcare startups to major healthcare systems, health plans and Fortune 100 companies. Since 2003, the company has served more than 350 organizations. Find out more about our HIPAA compliance software, solutions and consulting services at clearwatercompliance.com.