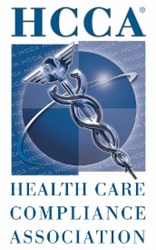 Those who aren't adequately prepared for OCR audits and investigations are placing their businesses at significant financial and reputational risk. Bob Chaput, CEO and Founder Clearwater Compliance
NASHVILLE, TENN. (PRWEB) December 09, 2013
The Health Care Compliance Association (HCCA) has selected Clearwater Compliance CEO and founder Bob Chaput, CISSP, CIPP/US, CHP, CHSS, to lead a webinar titled, "How to Prepare for OCR HIPAA Audits and Investigations." The web-based event will be held December 16, 2013, at 1 pm EST.
During this live event, Chaput will:

Explain the latest details/specifics of the audits and investigations to colleagues and senior management
Specify what protocols and/or frameworks are used and what documentation is typically requested based on our work with twenty organizations
Help attendees understand how to develop an action plan to best prepare for OCR HIPAA Audits and Investigations
"Organizations who aren't adequately prepared for OCR audits and investigations are placing their businesses at significant financial and reputational risk," said Chaput. "Attendees of this webinar will walk away with practical insight they can use to ensure they are taking appropriate steps well in advance."
Clearwater is a leading provider of software and solutions that help organizations become and remain HIPAA-HITECH compliant. The company also has a long history of providing thought leadership based on timely HIPAA-HITECH topics, including web forums, webinars, seminars and white papers. December's webinar event follows a successful HCCA event in August, where Chaput helped attendees understand and address requirements for completing a Bona Fide HIPAA Risk Analysis.
"We are honored that HCCA trusts us to deliver guidance, education and support through its web forums and events," said Chaput. "We look forward to helping its members effectively and proactively prepare for HIPAA compliance inquiries."
Interested parties can register for the event here.
The cost of the webinar is $99 for HCCA members and $119 for non-members.
###
About Health Care Compliance Association: http://www.hcca-info.org/
The Health Care Compliance Association, established in 1996 and headquartered in Minneapolis, MN, is a non-profit professional membership association dedicated to improving the quality of compliance. HCCA's mission is to champion ethical practice and compliance standards and to provide the necessary resources for ethics and compliance professionals and others who share these principles. Visit HCCA's website.
About Clearwater Compliance: http://clearwatercompliance.com
Clearwater Compliance, LLC, is all about and only about helping healthcare organizations and their service providers become and remain HIPAA-HITECH Compliant. Owned and operated by veteran, C-suite health care executives, Clearwater Compliance provides comprehensive, by-the-regs HIPAA software and tools, risk management solutions, training, and professional services for small medical practices and healthcare startups to major healthcare systems, health plans and Fortune 100 companies. Since 2003, the company has served more than 350 organizations. Find out more about our HIPAA compliance software, solutions and consulting services at clearwatercompliance.com.