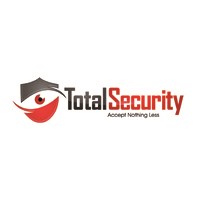 Not every company has the resources, qualifications or knowledge to properly install an affordable HD camera system. We are fortunate that we do. As a result, we uniquely provide higher image quality and detail for customers than almost any other company.
(PRWEB) December 20, 2013
For the first time in history, HD digital sales are expected to bring in more revenue than analog cameras, signaling a change in power in the security camera market, says NY security camera company, Total Security, of Elmont, NY.
According to security camera experts at Total Security, the security camera market continues to demand a better quality image. High definition is no longer a luxury, it is expected to be standard. In fact, it wasn't until a recent change that manufacturers began producing cameras that recorded in high definition. With a rapid adoption rate, high definition digital security cameras first became the preferred choice and a standard of quality for corporations and apartment complexes.
Now, homeowners are demanding that the same quality high definition security cameras be used in their home security systems. Total Security says it has seen a lot of pent up demand as customers have sought its help to install cutting edge systems using hi-def cameras. "Not every company has the resources, qualifications or knowledge to properly install an affordable HD camera system. We are fortunate that we do. As a result, we can uniquely provide higher image quality and image detail for customers than almost any other company," says Matt DiMicco of Total Security. The company says that customers want to be able to see someone's face 25 feet away or capture a license plate number clearly. "With hi def HD-SDI megapixel cameras or ip megapixel cameras, we can now say 'yes.' Detail is 'in.'"
Industry experts also predict that before 2017, HD digital security cameras will not only outsell analog cameras in revenue but also in quantity. In 2014 it is projected that the digital camera market will grow by more than 20% while the analog camera market will stay flat. In 2012, less than 20% of cameras shipped were digital. However, that was enough to collect almost as much revenue as analog cameras during that time period.
This is just the tip of the iceberg. "When I started my business, Total Security, over ten years ago, the market was transitioning from analog recorders, using VCR tapes to Digital Video Recorders [DVR], says Owner, Matthew DiMicco. "Now, a decade later, we are looking at a similar trend. The market is transitioning from high resolution analog cameras to a true high definition mega pixel camera."
High definition digital security cameras are more valuable because they are capable of producing better results than outdated analog cameras can. For example, the image quality created is much more superior. HD digital security cameras enable you to clearly see images up to three times the size of those produced by analog cameras. Another advantage is that high definition security cameras use progressive scan. Progressive scan allows moving images to come in more clearly and can be the difference in identifying key elements of a video such as facial recognition or the license plate of a vehicle.
The trends of VCRs and DVRs and analog and digital cameras are almost mirror images. The market slowly evolved in favor of DVRs and now VCR players are completely outdated and obsolete. The same could certainly happen with analog security cameras, as they are replaced by digital security cameras. "It's the digital age," added Mr. DiMicco. "People and systems evolve with technology, in all aspects of their lives. Why would you have the latest phone, fastest internet, latest ipad, latest television and then sacrifice quality when it comes to home security and the safety of your family?"
Any homeowners or business owners in the New York area looking for security camera installations companies can contact Total Security at (516) 775-2304 with any questions they have or visit their Elmont, NY store.
About Total Security Integrated Systems:
Full-service, affordable loss prevention and NY security camera company for homes and businesses in the New York Tri-State area including Manhattan, Bronx, Queens and Long Island, including Nassau County and Suffolk County. Security camera installations company specializing in professional installations & service of video surveillance cameras, security cameras, access control, intercoms, biometrics & GPS tracking.