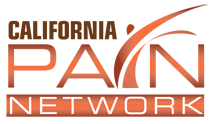 With over ten headache treatment options available at Sorrento Pain, patients typically decrease both the frequency and severity of their headaches!
San Diego, California (PRWEB) July 08, 2014
The top San Diego pain management clinic, Sorrento Valley Pain, is now offering over ten effective headache treatments. By combining alternative and traditional treatment options, patients now receive amazing pain relief for all types of headaches including migraines. Call (619) 500-1573 for more information and scheduling.
Sorrento Valley Pain has implemented a state-of-the-art model combining medical and interventional pain management, chiropractic, physical therapy, massage and more. This makes for plenty of options for patients suffering from migraines, tension or cluster headaches.
The Board Certified San Diego pain management doctors offer all types of procedures such as occipital blocks, orbital blocks, radiofrequency ablation, trigger point, Botox and facet injections. Medication management is provided on a case by case basis. Spinal decompression therapy may benefit patients along with tens units and physical therapy.
The Botox injections may decrease both the frequency and severity of chronic migraines and have been an excellent improvement for helping patients avoid disability. Along with treating headaches, the pain clinic in San Diego also treats back and neck pain, RSD, neuropathy, fibromyalgia, spinal stenosis, scoliosis, arthritis, auto accidents and sciatica.
At Sorrento Pain, most insurance plans are accepted including PPO's, Medicare, Tricare and personal injury liens. Appointments are readily available at the practice. Call (619) 500-1573 for the top San Diego headache specialist.