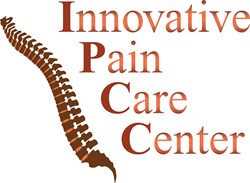 The best pain management doctor in Las Vegas, Dr. Daniel Burkhead, is now offering over ten effective headache treatments!
Las Vegas, NV (PRWEB) September 02, 2013
Las Vegas pain management clinic, Innovative Pain Care, is now providing over ten successful migraine therapies. This includes therapies for tension and cluster headaches as well. The practice accepts over 50 insurance plans, call (702) 323-0553 for further information and scheduling.
The lead pain doctor at Innovative Pain Care, Dr. Daniel Burkhead, is a Double Board Certified pain management doctor Las Vegas trusts and respects. By having significant expertise in both medication management and interventional treatment for migraine headaches, Dr. Burkhead is able to tailor options for each particular individual. This offers effective results when so many options are available for decreasing pain and frequency of migraines.
The various therapeutic options Innovative Pain Care include medicatios and interventional treatments. Narcotics, preventive migraine medications and the latest options are available. For interventional treatment, this includes trigger point injections, radiofrequency ablation, facet injections, occipital nerve blocks, and more. The therapies reduce headache pain and also reduce the frequency of migraines, cluster and tension headaches.
Nothing is more frustrating than suffering from chronic migraines, and to have a provider capable of bringing relief such as Dr. Burkhead at Innovative Pain Care may change a person's life. Over 10% of the US suffers from chronic migraines and desire a treatment that can lift the cloud of chronic pain. This may enable individuals to get back to work, concentrate better and play with one's kids again.
Innovative Pain Care accepts over 50 insurance plans, including Medicare, PPO's, Workers Compensation, Personal Injury and Self Pay. For more information and scheduling, call (702) 323-0553.