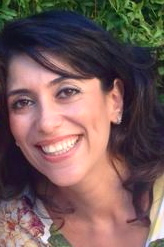 Los Angeles, CA (PRWEB) April 28, 2014
Head Lice Doctors, head lice removal service in Los Angeles, is now offering a special promotional deal on their unique line of all-natural head lice products in an effort to help control head lice populations. Contrary to popular beliefs of the past, lice are not a sign of poor personal hygiene nor are they infestations limited to certain socioeconomic groups. Lice are a common problem that affects millions of people each year. In fact, according to statistics from the Centers for Disease Control and Prevention, there are as many as 12 million lice infestations in children of pre-school and elementary school age every year.
Even with proper treatment, it can be difficult to completely remove these pesky blood-suckers and their sticky eggs. Popular head lice shampoo and other types of head lice products that are available over-the-counter are not as effective as they once were, with lice developing an immunity to these products. Once the infestation is under control, there is the chance of lice re-infestation. However, parents can now turn to Head Lice Doctors for natural head lice removal products rather than continually expose their children to ineffective, potentially harmful products.
Head Lice Doctors is a company that serves Los Angeles and surrounding areas. This company offers a unique and natural line of products for safe and effective lice removal for all members of the family. Lex60 is a unique set of products designed to eliminate lice naturally in addition to helping to prevent re-infestation. Head Lice Doctors is now offering their lice removal treatment package at a special promotional price to help families to get their lice problems under control. Included in the lice removal package are the lice and nit removal creme, shampoo, prevention oil, nit comb, and gloves. Also included in the Lex60 package is a special instructional DVD that is available in four different languages for customer convenience. In addition to the lower promotional price offered, Head Lice Doctors is also including complimentary, same-day shipping to families in Los Angeles and many of the surrounding neighborhoods.