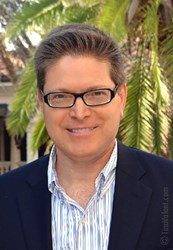 The world of health care is constantly changing due to reforms, increased competition, new data sharing requirements and evolving technologies, and it's important to monitor what people are saying about you and your organization online
West Palm Beach, Florida (PRWEB) January 31, 2014
Fat Brain Interactive, an online reputation-consulting agency with seasoned search and marketing staff focused on high-end clients, has announced that it is now offering services for organizations and professionals in the health care field.
The West Palm Beach firm is made up of experienced reputation management and search engine consultants who have years of experience in the fields of public relations, crisis communications, search engine optimization and content enhancement. They help medical professionals and health care organizations protect and boost their online reputations by effectively managing risks and maintaining positive online relationships.
"The world of health care is constantly changing due to reforms, increased competition, new data sharing requirements and evolving technologies, and it's important to monitor what people are saying about you and your organization online," said Gary Truitt, founder and chief strategist of Fat Brain Interactive. "With our web reputation management services, you can effectively enhance your online presence and respond to any bad publicity at a moment's notice. This makes building your patient base much easier and more effective."
Today more than ever, patients provide feedback online, typically through social media, blogs and online review sites. In many cases, these comments are negative, and enough of them can harm a medical practice for the long term. On the other hand, some patients leave positive reviews, which health care professionals can leverage and highlight to showcase the level of service they provide, and thereby boost their online reputation.
Fat Brain Interactive leverages a number of proven strategies as part of its online reputation management services, such as thorough reputation assessments, content monitoring and alerts, social media optimization, trademark protection, media relations and privacy issues management. It does so using a multichannel approach that includes blogging, social media, search engine optimization, crisis management and content development.
"Patients have flexibility in terms of the health care professionals they work with, and you need to be sure that your online reputation reflects the care and expertise you deliver on a daily basis," said Truitt. "Our Internet reputation management services can help you build the positive web presence you need and deserve."
In addition to the health care industry, Fat Brain Interactive works with professional athletes, attorneys, business executives, public relations firms, celebrities and other high-profile individuals and organizations. To learn more, go to http://www.fatbraininteractive.com.