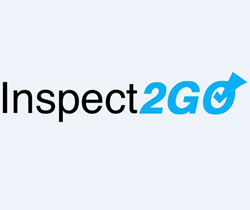 Monthly EH Solution Eliminates Costly Setup Process
Orange County, CA (PRWEB) May 28, 2014
Inspect2GO (http://www.inspect2go.com/ehs/) eliminates the need for costly setup fees. Consumer protection and environmental health software is now available on a monthly basis. Solutions may include restaurant, pool, pest, property, wastewater, sewer, daycare and other areas. Software is tailored to the unique needs of local cities and counties.
Details

Solution - Turnkey, integrated, total EH software solution
Setup Fee - None
Price - $200/month/user
Minimum - Multi-year, multi-user commitments may be required
Device - Windows Mobile tablet, laptop, Android tablet or iPad
Offline - Field inspection portion is native and works when a connection is unavailable
Office - Web-based portal for all office work - Scheduling and Reporting
Printing - In the field via wireless printer
Permits - Issued in the field or via office
Server - Install on municipality's SQL server
Sync - Mobile, database and office software sync via Wi-Fi
Data - Data files for reporting to state
Users - 3 types: Inspector, Admin and Super Admin
About Inspect2GO
Inspect2GO, Inc., (http://www.inspect2go.com) offers environmental health inspection software to municipalities nationwide. Inspect2GO's comprehensive software solution consists of 3 components; mobile app, database and web-based office software. Restaurant inspection and other environmental health (EH) audits are performed via the mobile application. The "native" mobile app functions on an iPad, Android tablet or Windows mobile device without an internet connection. The mobile app then syncs with the customer's server (or Inspect2GO's cloud). Web-based office software is used to manage the process. Users can schedule inspections, view facility history, reference health codes, print permits, search and generate custom reports all within one comprehensive software package. Inspect2GO tailors its software to meet the unique regulatory needs of each municipality.