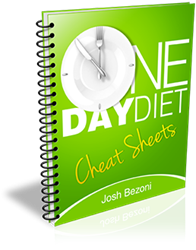 Boston, MA (PRWEB) October 10, 2013
Health Nutrition News has recently been launched to bring the latest health, nutrition, and fitness information to its readers. Whether it's a new weight loss trend or a lifestyle modification that could lead to a longer lifespan, this website reports on it.
HealthNutritionNews.org aims to educate readers on the importance of health and wellness and what to do in order to lead a healthier lifestyle. Their easy to navigate website, with customized search options and categories, covers the most important topics in today's health conscious world.
Its most popular categories are weight loss, nutrition, supplements, and healthy lifestyle which contain a combination of articles and informational videos for its readers to educate themselves.
Healthnutritionnews.org combines functionality with style providing an aesthetically appealing news website with valuable information which is easily accessible. The articles on Health Nutrition News give readers pertinent health, nutrition, and fitness facts which can be used to improve health and wellness.
About: Health Nutrition News was launched in September 2013 as a way to relay the importance of health, nutrition, and fitness to its readers. Using relevant and upcoming wellness trends this website provides important news to guide its readers toward making healthier lifestyle choices. Its most recent featured articles include: The #1 Reason People Fail to Lose Weight,The Liquid Diet that Burns Fat, and has just released a new video titled: Tricks to Lower Blood Sugar.