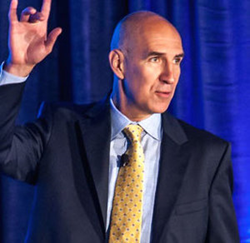 Tony is someone who has access to the right people for the right situation, and he is adept at creating situations, encounters, events where experiences and insights can be shared
(PRWEB) September 12, 2017
ArtScī Health Solutions, a life sciences and healthcare consultancy, provides access to leading market access knowledge experts, vetted thought leaders who have spent years navigating the ever-changing complexities of our evolving healthcare system.
"Tony unites two skills that are hard enough to find individually, much less in combination," says Mona Chitre, PharmD, CGP, Chief Pharmacy Officer and Vice President, Clinical Operations and Health Innovations, Excellus BlueCross, "An understanding of the business side of market access and strong bonds with those skilled individuals who represent the innovation and best practices that are the only way for industry to learn and gather insights."
He understood this two decades ago when he helped found Pinsonault Associates, a market access consulting and business solutions provider. The company provided access to the payer community and improved decision-making capabilities by developing nationwide cooperative bonds through a variety of knowledge solutions.
"Tony is someone who has access to the right people for the right situation, and he is adept at creating situations, encounters, events where experiences and insights can be shared," says Chronis Manolis, RPh, Vice President, Pharmacy and Chief Pharmacy Officer, UPMC Health Plan. "I have always been impressed by his professionalism and the trust he has built not only with the payer community but with his clients."
Everyone knows that the expertise they need to access is out there somewhere, but time and attention are scarce resources. No one gives these up unless there is a favorable return on their intellectual investment. Tony Pinsonault brings access to the most knowledgeable industry experts in their respective fields as well as cultivated relationships from years in the industry.
ABOUT ARTSCĪ HEALTH SOLUTIONS
ArtScī is a healthcare and life sciences consultancy delivering comprehensive solutions for communication and vision. We assist with corporate strategy, help solve complex business issues, gather essential marketplace intelligence and investigate competencies and proficiencies.