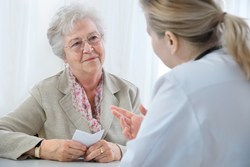 Scottsdale, AZ (PRWEB) August 05, 2013
"For the first time, we are seeing strategic alignment between cost reductions in healthcare and quality of care for patients with chronic conditions," says, Mack Baniameri, CEO of Health BI. "To improve the quality of care, we used to increase spending and to control spending, we used to compromise the quality of care. These rules don't apply anymore."
Mack Baniameri notes that patients with complicated health problems often see several health care providers, a number that increases as patients get older and sicker. The patient may be treated by a primary care physician, various specialists in their medical offices, hospitalist physicians, nursing team in the hospital or during a stay in a Skilled Nursing Facility and a visiting nurse in the home.
Can care become fragmented when these providers work independently? "You bet," says, Baniameri. "There is no doubt that these healthcare providers deliver the highest standards of care for their patients. But, the result can be poor if these efforts are not coordinated."
Mack Baniameri explains that Coordinating care and transitioning patients through multiple care settings require planning and execution.
"There are a number of excellent care coordination models out there and they all contain the following four elements: Workflow, Communication, Engagement and Measurement," Baniameri explains.
Care Transition Workflow
Health Plans and providers who actively coordinate care for patients often develop several sets of transitional care workflows built on care coordination best practices. These workflows are specific and cover patients based on diagnosis, medical history, conditions, social and cultural status, geography and outcomes. These workflows quickly engage the patient and the care team and effectively navigate the patient step-by-step through multiple ambulatory and community care settings.
Communication
Both patients and providers must be fully involved in the patient care. Active communication model creates tight relationships between hospitals, PCPs, specialists and patients … and delivers accurate and timely information to the entire care team. Dealing with multiple silos of patient health records, we have no choice but to develop multi-level communication strategies. These strategies must be based on a proactive model of information sharing among patients and providers. Proactive communication and information sharing include: integration with EMRs, HIEs, ADT, Secure Messaging systems and utilization of Patient Health Records.
Engagement
One main challenge is to communicate securely with patients and at the same time accommodating older patients with less access to technology. Elderly and low-income patients are most venerable and often left behind when it comes to the use of technology in healthcare. Care Coordinators must deploy multifaceted technology solutions that connect with patients based on the best method of communication available to the patient. The idea of waiting for patients to access portals to be engaged is a failure. Not all patients have access to computers and smart phones. Your patient engagement strategy should heavily rely on actively pushing and pulling information to and from patients through different means of engagement.
Measurement
Organizations must keep track of all transitional care activities. Care Coordination planning starts from the time patient enters the hospital and continues post discharge. Organizations must have methods in place that actively log all care coordination interactions and encounters with patients, caregivers, providers and facilities. At the same time, organizations must continuously improve care coordination performance by reviewing processes, goals, gaps and outcomes. This can occur only if accurate and actionable data is collected.
About Health BI
Health BI is the leading developer of Transition of Care Management Technology Solutions for the Population Health Management market. With Headquarters in Scottsdale, Arizona, Health BI was created by a team of Health IT Innovators and physicians to fill the need for tools that enable healthcare providers and payers to improve patient care while reducing penalties and costs by automating care coordination, care transitions and patient engagement. Health BI's HealthCollaborate™ Care Coordination Information System is an automated suite of products that enables providers and payers to navigate patients through the continuum of care while engaging patients in the decision-making process.