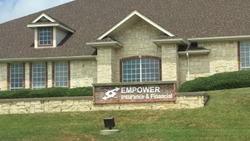 We will remain dedicated to our clients through an ever-changing insurance industry
Southlake, Texas (PRWEB) January 24, 2017
The health insurance industry is an ever-changing industry. Every year introduces more changes during the Annual Enrollment Period (AEP) and the Open Enrollment Period (OEP). 2016 was no exception. If anything, it has sent people scrambling looking for health insurance coverage. Mainly, people are witnessing higher deductibles, rising premiums, and few choices with their insurance, which is a great cause of concern.
Since the election of Donald Trump, the concern has only amplified. Now people are not only worried about their insurance at present, but they are uncertain about the future of health insurance. With his 100-day plan released shortly after his victory, Trump made it clear that the repeal and replacement of the principal healthcare law of Barack Obama's presidency – the Affordable Care Act or, as it's more commonly referred to, Obamacare – is at the top of his to-do list. As millions of Americans are currently enrolled in Obamacare, many are worried about the status of their health insurance. Moreover, the transition away from Obamacare towards what is now being called "Trumpcare" may take up to a year if not two years.
Rodney Culp, CEO of Empower Brokerage, said that, though the healthcare changes over the past few years have made it difficult for agents and have even resulted in a drop in carrier participation, his company's mission has remained intact. "We have stayed dedicated to our clients by providing them with the best available carriers throughout Obamacare," insisted Culp, "and we will remain dedicated to them regardless of any changes made under Trumpcare."
Trumpcare, like Obamacare, will certainly reshape the health insurance industry; exactly how it will do so, however, is to be determined. Although, there is the understanding from industry leaders that Trumpcare means expansion and growth. While specifics remain unclear, one can glean from Trump's proposal that competition will increase, meaning more options for consumers and hopefully lower premiums. Under Trumpcare, health insurance companies, that dropped out of the industry over the last six years, may return, and consumers may also expect to see new companies emerging.
The expected influx of competition in the health insurance industry is where Empower Brokerage comes in. Capitalizing on the anticipated expansion of Trump's healthcare reform, Empower Brokerage itself is expanding their company in multiple directions. To start, on August 1st, 2016, Empower Brokerage relocated from Fort Worth, TX to Southlake, TX, thereby increasing their office space to better accommodate visiting agents and clients.
More recently, Empower opened a new office in Laredo, TX, and on November 14th they installed their new service call center. Under the direction of Culp and his Regional Sales Director, Robert Martinez, who is also the manager of the Laredo office, the new call center has added several new bilingual agents, who are licensed in all 50 states.
In particular, the Spanish-speaking capability is an important feature that Empower Brokerage strongly cares about. Having been in the health insurance industry for several years, Empower has come to recognize a need among the Hispanic community – a need in which they hope to fill. Though they've always incorporated a bilingual staff to help their Spanish-speaking clientele, Empower wants to accommodate the needs of minorities in a greater capacity. In Martinez's opinion, "the Spanish population is underserved," but he believes the new call center will be the start of a "robust service, benefitting the market as a whole and leaving no one out."
Another avenue for expansion in which Empower Brokerage has ventured is technology. Within the last three months, Empower has released a new mobile app and launched three new consumer-facing websites. The mobile app, now available for Android and IOS users, is beneficial for consumers and insurance agents alike. Simply search Empower Brokerage Insurance Quote & Tools. "This app is not just fluff," assured William Bronson, Marketing Director for Empower, "It has some very powerful quoting tools built in."
With mobile capabilities, anyone can pull a quote from anywhere. The available quoting options include health (ACA or short term medical), disability, final expense, senior dental, Medicare supplements, hospital indemnity, and life insurance. Bronson says it's a "game changer" for Empower.
As for the three new websites, people can acquire the essential information they need for both individual medical (Obamacare) and Medicare. The websites help consumers find the right plan for them by providing plan comparisons and instant quotes. Furthermore, the sites connect individuals with local, licensed agents for additional assistance. Empower Brokerage strives to simplify the insurance shopping experience to reduce the stress and confusion for people with these websites:
1) Medicare Advantage: https://empowermedicareadvantage.com
2) Medicare Supplement: https://www.empowermedicaresupplement.com
3) Individual Health: https://www.empowerhealthinsuranceusa.com
With both a mobile app and three consumer websites – with a fourth website on the way that covers Life Insurance and Financial needs – Empower makes shopping for insurance easy. Moreover, with the two service centers in Southlake and Laredo, TX, as well as a force of thousands of agents in the field nationwide, Empower Brokerage is poised to help Americans with their health insurance needs, and they are braced to handle any and all changes sure to come in the ensuing years under Trumpcare.