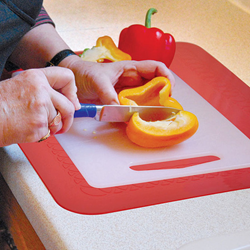 "Our professional collection of non-slip and grip products are designed to make life that little bit easier for everyone."
Brinscall, Lancashire UK (PRWEB UK) 1 December 2015
Tenura UK manufacture non-slip and grip products, their design team are constantly improving and optimizing the experience based upon feedback from their customers.
E-commerce manager Chris Meacher stated "This reinvestment program has resulted in our new more accessible website providing access to a comprehensive collection of non-slip products designed to facilitate independent living. Our new website is an exciting step forward in our evolution as a company and we look forward to hearing feedback from our customers. We continue to improve and optimize our services, our professional collection of non-slip and grip products are designed to make life that little bit easier for everyone."
The company which specializes in mobility grip products have over the years built up an impressive and unrivaled reputation for delivering consistent quality with innovative aids which give users confidence in the bathroom, kitchen and around the house.
Tenura's non-slip and grip products are made from 100% silicone rubber material, which ensure they are totally chemically inert and non-toxic - perfect for use in all clinical environments from hospitals to care homes. As well as providing independence for those with limited mobility and strength, the non-slip and grip products can also be used in vehicles to giving drivers and passengers assured stability.
Improved products include Anti-slip bath and shower stickers, jar openers, cup caps and cutlery grips. Tenura are always looking to develop new products and invite anyone with ideas or non-fulfilled needs to contact them.
Customers and charities can claim VAT exemption on purchases via the website if they are chronically sick or disabled.